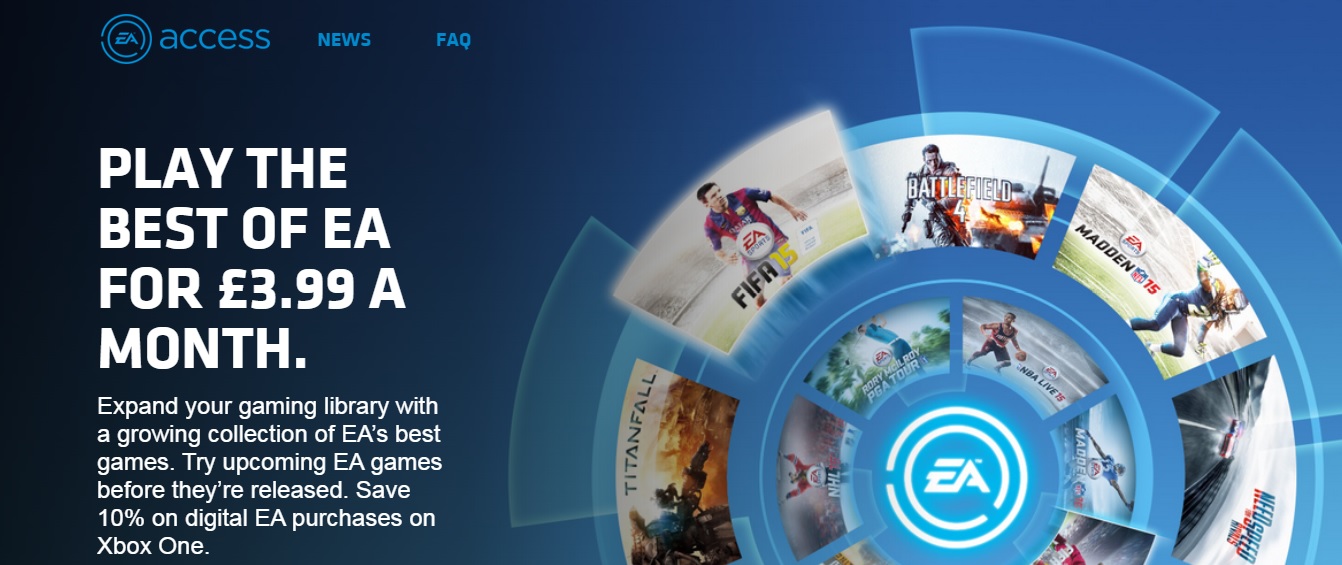 EA are considering putting compatible Xbox 360 games on their EA Access service, reports say.
In response to fans' questions on Twitter, EA have claimed that they're looking into adding Xbox 360 games to the service, currently only available on Xbox One. EA made this in response to game suggestions including Dragon Age Origins and DA 2, Need for Speed 2005 and Burnout Revenge.
Priced at £3.99 per month, the subscription-based service allows users to get unlimited access to select EA games, which remain available as long as players renew membership. You can also pre-order and purchase entirely games from the service.
The games currently available in the Vault include: Battlefield 4, Madden NFL 25, Fifa 15, Need for Speed Rivals, EA Sports UFC, Titanfall, and Dragon Age Inquisition.
Initially intended for both Microsoft and Sony for use on their consoles, EA Access is only available on Xbox One, as Sony declined to offer it on Playstation. Sony was quoted as describing EA Access as poor value for customers, and "that it does not bring the kind of value PlayStation customers have come to expect."
EA chief operating officer Peter Moore is nonplussed about EA Access appearing on Playstations, saying that it "doesn't matter, it's on Xbox One, and those customers love it."
Perhaps a deal with Xbox to provide 360 games on the service will solidify the partnership between EA and Microsoft. There is currently no more information about 360 games on Access, but any further news will be reported as it comes.
Related Topics:
EA Access
,
Electronic Arts
,
Peter Moore
,
Xbox 360
---