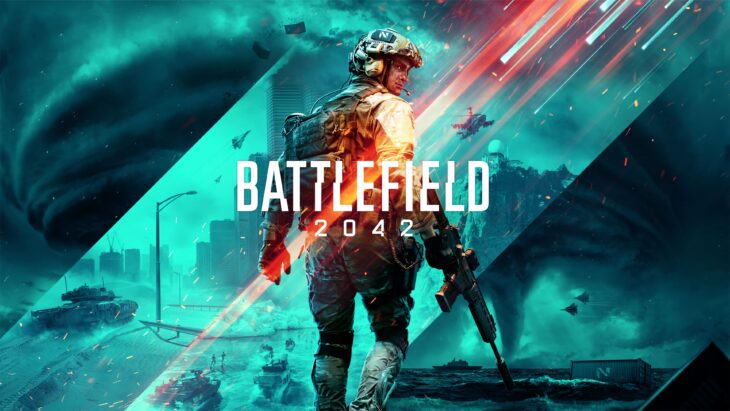 Publisher EA has announced a shakeup in the leadership of the Battlefield franchise following the underwhelming launch of Battlefield 2042.
The main change that's being implemented is that Battlefield 2042 will now be under the responsibilities of Vince Zampella, who is already the head of EA's Respawn Entertainment and DICE Los Angeles studios.
Battlefield General Manager Byron Beede will remain in his role, so it's not abundantly clear what Zampella will be doing with this new responsibility. Laura Miele, EA's COO, explained that Zampella helps to create culture-defining entertainment, which is likely what the publisher had envisioned for Battlefield 2042.
Miele is confident that injecting Zampella into the Battlefield franchise at this crucial time will serve to transform even further beyond what it has already become. She's also extremely satisfied that under Zampella, the structure and processes in place at DICE while working on Battlefield will be optimized to create a shooter that's just as popular as Respawn Entertainment's Apex Legends.
DICE's other General Manager, Oskar Gabrielson, is leaving the company after nearly a decade of service, with five of those years spent at the company's Stockholm studio. This role is being passed onto Rebecka Coutaz, who is joining EA after a decade with Ubisoft at the company's Ubisoft Annecy studio, where she served as Managing Director.
In addition, EA announced that there are now multiple studios making games for what it's calling the Battlefield universe. This will dilute the game's identity somewhat in that it's always been associated with DICE as its developer, but that soon won't be the case.
One of the studios making a game for the Battlefield universe is Ripple Effect. This is the studio that worked on what is probably the best part of Battlefield 2042, Battlefield Portal. The studio head is Christian Grass. It is working on a new, as of yet unnamed, Battlefield 2042 experience that will release at some point in the future. There's no word on whether this is the much-needed campaign or more multiplayer offerings.
An unnamed studio led by Marcus Lehto is said to be working on a Battlefield game with a much stronger narrative, which is likely to be some sort of story within the universe.
Overall, EA is confident and believes in Battlefield 2042. Clearly, this game has a bigger vision behind it, and EA wants to transform it into another recurrent revenue stream like Apex Legends. That's going to take hard work and responding to feedback from players. Already DICE has added challenges to the game to make it more enticing to return to each week. More changes like this will be the thing that transforms Battlefield 2042 into a shooter that can compete with Call of Duty: Warzone and Apex Legends.