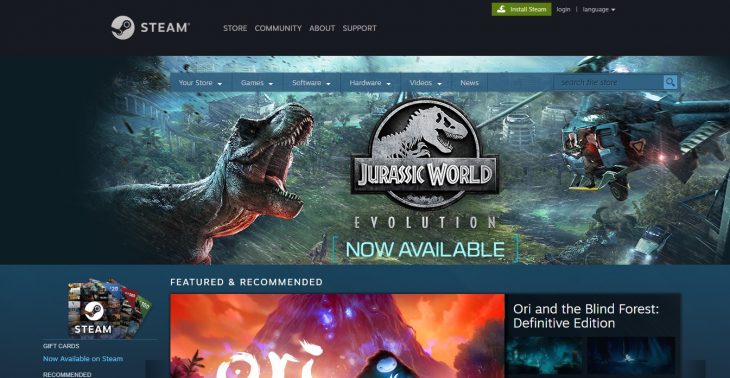 Publisher Perfect World is working with Valve in order to launch Steam China. The project is the result of long-term collaboration between Valve and Perfect World, a Chinese publisher.
Perfect World have been working with Valve for a number of years, bringing two of their biggest and most popular games to China together, Dota 2 and Counter-Strike: Global Offensive. Now the two will be working even closer as they work to bring one of the largest game marketplaces to a new country.
A statement to the press provides little detail on what the end version of Steam China will look like. The statement declares that it will give Chinese gamers and developers a brand new way of accessing the library of entertainment and games available on Steam.
The games line-up at launch is being developed by Perfect World, it's thought that the initial games available at launch will cater to the Chinese market and what is trending there currently. Perfect World is also going to be working on the general marketing of Steam China at launch, but a release date hasn't been confirmed.
China is the most-lucrative market for video games, and Steam China will finally establish Steam in that market. For a number of years Steam has been operating in a grey area of legislation due to strict rules surrounding Western products and services that get a release in China.
In December community functionality was blocked in China, though it was still possible for Chinese gamers to purchase products from Steam. It was feared for some time that due to pressure from Tencent, operator of the WeGames platform, the Chinese government would block Steam altogether.
However, thanks to Valve's partnership with Perfect World, a local developer, Steam China has the least complicated route to release as a Western product. When it launches Steam China will give developers a far easier path down which they can release their games to an entirely new audience. Many indie titles that haven't become huge hits in the West may well see better traction in the future through Steam China, once the largely untapped market is made available to them.