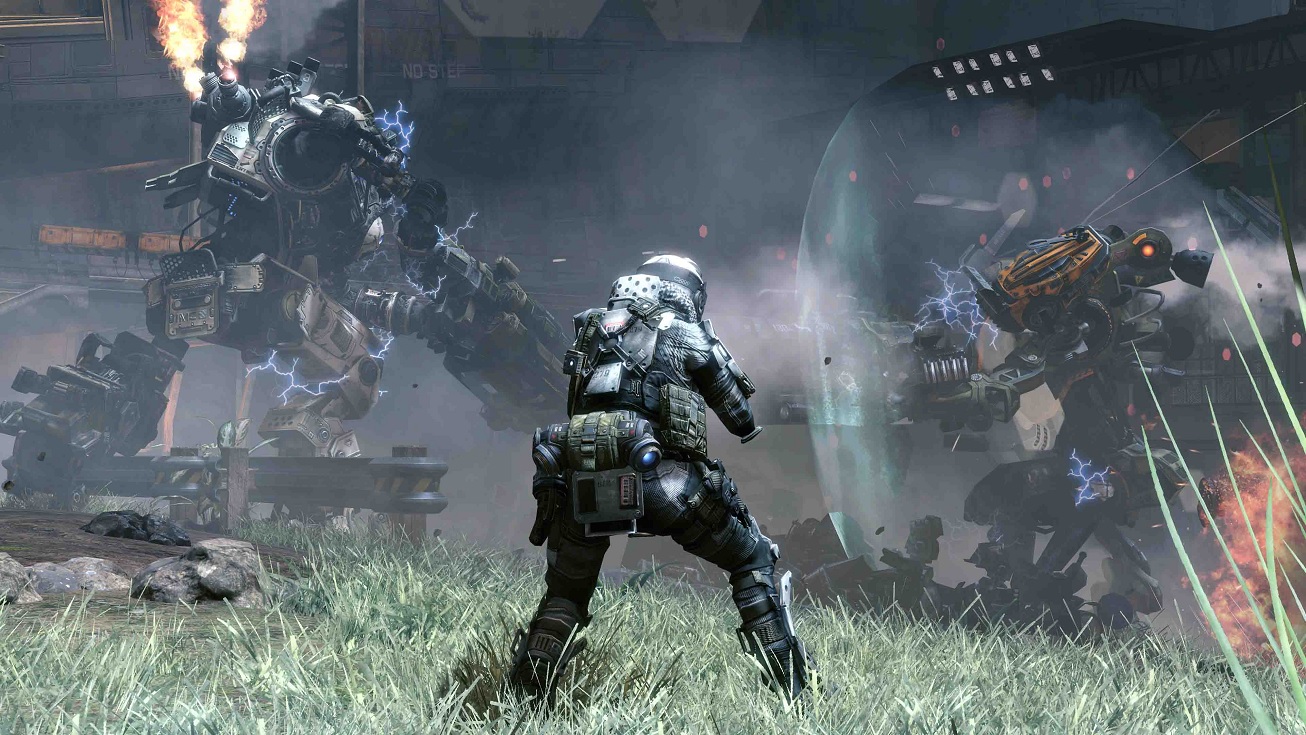 EA's sequel to their multiplayer mech shooter will include a fully-fledged single player story mode.
Titanfall 2, set for release at some time in the 2017 fiscal year—before April 2017—has been revealed by Forbes to include a story campaign, which the game's developer Respawn Entertainment's lead writer Jesse Stern refers to as "grounded, dirty, human and real."
After the success of the first Titanfall game, which included a total of 10 million individual players, publisher Electronic Arts decided to up the scale of the subsequent game in the franchise. The first game is a multiplayer only title on Xbox One, later released on PC. A story mode was present, although this was in the form of a sequence of multiplayer modes.
Initially beginning its work as a small start-up developer, Respawn Entertainment had too few resources to work on multiplayer and single player components for Titanfall. However, the publisher EA has clearly seen a large potential for success in the franchise, as evidenced by the expanded range of content in the game, as well as its own spin-off television series.
Stern, previously the lead writer of Call of Duty: Modern Warfare 1 and 2, said that the multiplayer aspects of Titanfall 2 are going to be much improved on the initial game in the franchise, which he hinted will be released on all platforms, which presumably means that it will see a Playstation 4 release as well.
He said that Respawn Entertainment will do their best to develop a game that matches their vision of a retelling of the American Revolution and Civil War set in space. With a focus on extra-terrestrial colonialism, Titanfall 2 will not take a typically science fictional approach to the topic, but will instead look at the practical aspects of warfare and colonialism in space.
Titanfall 2 will be released between 1st April 2016 and 31st March 2017, most likely with a simultaneous release on Playstation 4, Xbox One and PC.
Related Topics:
Electronic Arts
,
Jesse Stern
,
Respawn Entertainment
,
Titanfall 2
---