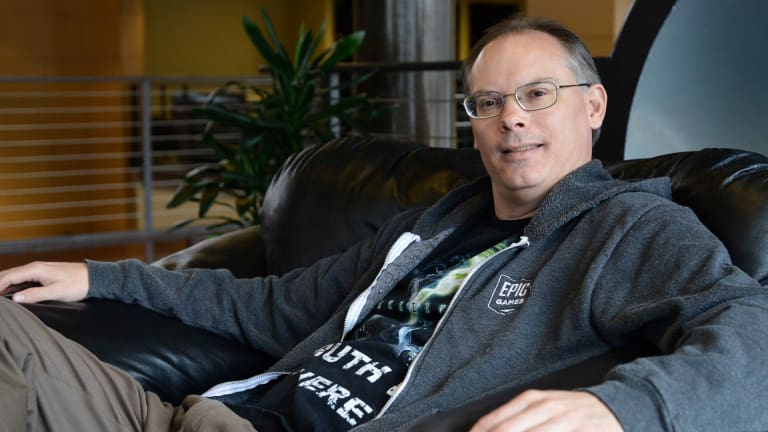 Tim Sweeney, CEO and Founder of Epic Games, has made it into the Bloomberg Billionaires Index for the very first time. Sweeney's net worth is estimated to be about $7.16 billion.
A net worth of $7.16 billion puts Sweeney at 195 in the list. His net worth is over $3 billion more than Gabe Newell's, of Valve, who is currently placed in 368 on the list. Bloomberg informs that Sweeney's fortune mostly came from Epic Games, where he owns 44.7 percent stake. Epic Games itself has been valued at nearly $15 billion, which could grow even more this year if the Epic Games store takes off and Fortnite retains its popularity.
Gabe Newell saw his wealth reach its highest point in July last year, $7 billion. Since then Newell's wealth has declined to about $4.48 billion, just $1 billion away from being halved in six months.
The wealth of these two people however is eclipsed by that of William Ding, CEO of NetEase, and Zhang Zhidong, Co-founder of Tencent. Ding's wealth has landed him at number 74 in the list, while Zhidong's has helped him reach 79.
Despite their lofty status in this list both Ding and Zhidong have seen declines in their wealth over the year. Ding saw his wealth fall from $20 billion in January 2018 to $14.2 billion now. Zhidong saw a similar drop from around $20 billion last year to $13.6 billion this week.
Bloomberg haven't commented on the slowed pace of the Chinese market. The share value of both companies saw depreciation in 2018, which was thought to be a direct result of the complete halt of new game license issuing.
Tencent had reached a lifetime peak in January 2018, but has since saw a drop of 33.7 in market value. NetEase saw a similar drop of 31.6 percent in market value throughout 2018.
The Chinese government has since lifted the ban on game license issuing, but it will take a long time for these companies to recover from the damage done to them over the last nine months.