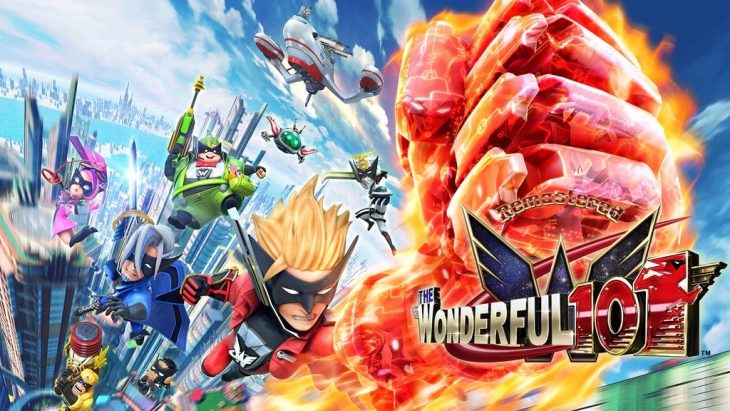 The Wonderful 101: Remastered's Kickstarter campaign has come to a close with a little over $2.2 million. The campaign was used by PlatinumGames to gauge interest in a remaster, and it would certainly seem as though they've found it.
The full funding goal of $50,010 was hit almost as soon as the Kickstarter campaign went live. The stretch goal for a Nintendo Switch version was also hit fairly early on in the campaign, adding an entirely new fan base who could support it.
Other stretch goals for the campaign were achieved as the month wore on, including a version for both Steam and PlayStation 4, and brand new content that wasn't part of the original.
PlatinumGames are planning to release The Wonderful 101: Remastered in May 2020 in North America and Europe, with a Japanese following soon after in June 2020.
The fact that the game is releasing so soon shows that it must have been close to completion before the campaign went live. However, Executive Director for Platinum Games Atsushi Inaba explained that money wasn't the objective with the campaign.
According to Inaba, the Kickstarter campaign was about seeing whether the fan base of the original game, which launched for the Wii U, was still around and willing to invest in a remake. They also wanted to explore the possibility of adding more content to the game through DLC, which would only be possible if interest in the project went beyond their initial expectations.
PlatinumGames will be making their first self-published release with The Wonderful 101: Remastered. While it's an impressive start for the studio in 2020, it's far from all they have planned.
Since early 2020 Platinum Games have been teasing the Platinum 4. This is made up of four projects that the studio will announce for 2020, with the first being the Kickstarter campaign for The Wonderful 101: Remastered. The second was a new upcoming game, Project G.G., and the third was Platinum Games Tokyo, a brand new studio. The final announcement has yet to be made, but fans are eagerly awaiting an announcement relating to Bayonetta 3 or something similar.