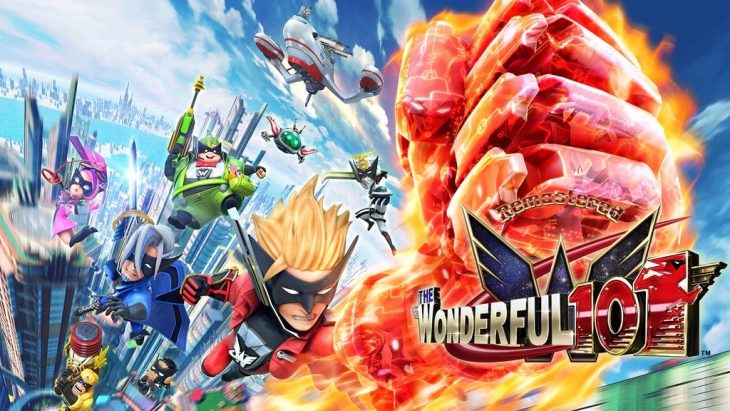 Yesterday PlatinumGames launched a Kickstarter campaign for a remastered version of The Wonderful 101. That campaign passed the goal of $38,356 in less than 24 hours, and it's continuing to over $1 million now.
The Wonderful 101 originally released for the Nintendo Wii U, a console that didn't sell well at all, meaning that the game didn't make it to as many players as would have been hoped. The intention of the Kickstarter campaign is to bring the game to modern consoles, allowing a much larger player base to experience the game.
The campaign features a number of stretch goals for various milestones past the original funding goal. At $50,000 a Nintendo Switch version of the game was secured, at $250,000 a Steam version was secured, and at $500,000 a PlayStation 4 version was secured. The funding has achieved $1 million at the time of writing, which added a speedrunner's time attack feature to the game.
Two more stretch goals have been revealed so far. At $1.5 million the first brand new DLC for the game will be created and released after the remaster launches, and at $1.75 million the game's soundtrack will be remixed with a special guest, yet to be revealed.
The campaign offers a number of rewards, from digital copies of the game and soundtrack, physical CDs of the soundtrack and an artbook, to figurines, keychains, pendants, and so much more.
In The Wonderful 101 players control an ever-growing group of superheroes through colossal levels, fighting against the forces of evil in over the top ways that only a game from PlatinumGames can manage.
Considering how few people would have played the original release, it's very impressive to see the Kickstarter campaign performing so well. The additional funding will allow PlatinumGames to revisit the game in a way that they'd never dreamed of, fixing areas that they weren't happy with the first time around, and of course creating the DLC they've imagined since the game's launch.
With 31 days to go on the campaign, there's no telling how much money the game will generate.