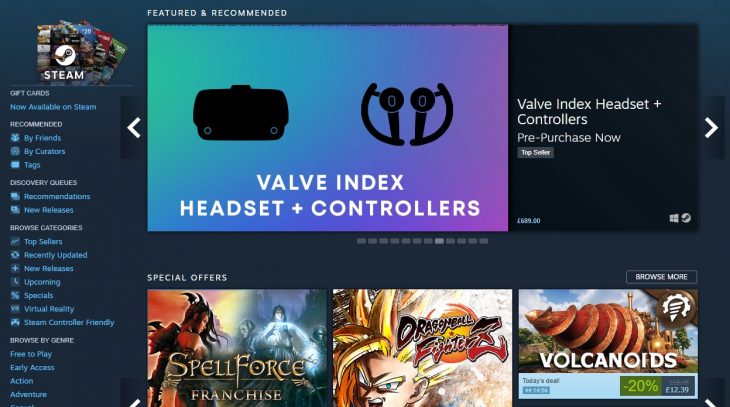 According to Steam ID Finder there are now more than 1 billion registered accounts on Valve's storefront and PC client, Steam. The news of the billionth account registration was reported by Steam user 'amusedsilentdragonfly'.
While it might appear as though one billion individuals, a seventh of the human population, have now registered a Steam account, in reality a number of these accounts will most likely be bots or dormant accounts. Some users may also use secondary accounts for review bombing, something Valve is cracking down on.
In October 2018 Valve reported that Steam had around 90 million monthly active users. This figure is a lot lower than the number of registered accounts, but it does show that competing digital storefronts, such as the Epic Game Store, have a long way to go before they're on the same level as Steam.
Last year's 90 million monthly active users is already up on 2017's 67 million monthly active users, indicating that by now the number of users should be even higher. Valve also reported that Steam's daily active user account has increase from 33 million to 47 million, a rise of 42 percent.
The boost in both monthly active users and registered accounts is thought to be due to the launch of Steam in China, which saw an influx of 30 million new users. The launch also benefited independent Chinese developers, who were able to generate sales from a new audience, and increase the user base for their catalogue with new languages other than simplified Chinese.
Later this year Valve plan to enter the VR market with their newly announced Valve Index. The headset is able to operate without a PC, making it one of the most accessible units on the market when it does launch, as well as one of the most powerful. The hardware is expected to launch on July 1, 2019.
Steam is definitely the most well-known PC game storefront, but with other storefronts emerging to offer developers better deals on revenue split it's only a matter of time before Steam is overtaken, unless something changes.