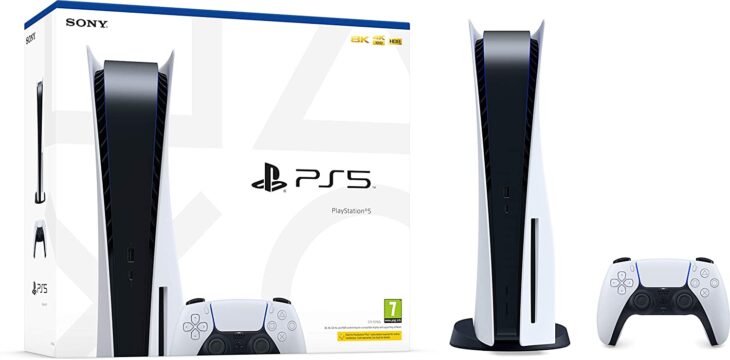 The PlayStation 5 Standard Edition is set to break even in June 2021, according to a recent statement from Sony Interactive Entertainment (SIE). The device launches in November 2020 and is currently selling for $500/£450, which is roughly $100/£100 more than the digital edition, with the only difference between the two being the disc drive in the standard edition.
Jim Ryan, SIE's CEO and President, explained in a recent investor call that the PS5's cost of goods will match the wholesale price by June, and the hardware will then become profitable after that point. He added that SIE focused on console economics with the PS5, which is why it's managed to break even so soon after launch. Given the issues getting stock out to consumers, the console could have started making a profit a lot sooner if not for the pandemic and shortage in semiconductors.
Ryan also said that the majority of PS5 hardware sales are for the standard edition. That isn't expected to change within the current financial year. However, as time goes on, it's thought that consumers will move to the digital edition as there are more PS5 games on the market. A key reason that most people will be buying the standard edition is for the ability to upgrade their PS4 games through backwards compatibility.
It was also mentioned that consoles are becoming a smaller, less important part of SIE's business model. Even now, software and services such as PlayStation Plus generate the vast majority of the company's revenue. Over the last financial year, consoles can be attributed to just 20 percent of the company's revenue, a stark contrast to 2013/14 when that figure was 48 percent.
In March 2021, Ryan outlined that PS5 digital edition owners spent 8 percent more on full games and DLC than standard edition owners did. The company sees this as very encouraging, and it's likely to continue. Most people with a standard edition won't feel the need to buy as many games because they'll have a backlog of PS4 games to play for free as well.
Selling hardware at a loss has been a key part of the games console business for years now. It allows companies to get consoles to consumers, and then make money from the games that are released for it over a much longer period of time. If a console never breaks even, it's generally not seen as a bad thing.
As Sony releases special editions of the PS5, it will see more console sales. However, the company first needs to rectify the issue with the semiconductor shortage, which is affecting all consoles and tech companies worldwide.