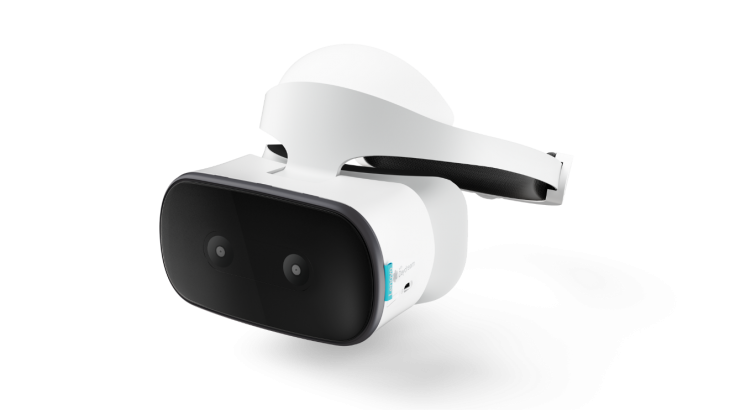 Sony and Lenovo have announced a new deal which could prove to enhance the VR industry. The companies have entered into a licencing deal which will allow Lenovo to use the industrial design for Sony's PlayStation VR Headset for their own rights. This comes as a juxtaposition to Palmer Luckey's recent blog post, in which he said that even at a cost of $0 no current or upcoming VR technology is good enough for the mainstream market.
Lenovo's Mirage headset, which already appears to be very similar in design to Sony's PSVR headset, will be the device which will see an improved design over the next two years. The device is a standalone VR headset which allows users to enjoy VR without the need for cables, a smartphone, or a PC.
Riley Russell, Sony's Chief Legal Officer was the one who announced the deal between the two companies regarding the PSVR headset design. He said that thanks to years of hard work by PlayStation engineers the PSVR headset design has been a success, and praised by the industry as a whole. He added that this deal is a testament to PSVR's design and quality, and Sony Interactive Entertainment's commitment to helping the VR industry expansion.
Vice President of Produce and Business Management for Lenovo, Yao Li, said that the company were very pleased to be working with Sony. They told press that this deal is an example of how consumer brands can work together for a common cause, supporting and growing the VR industry.
Lenovo seem excited and eager to build upon their offering to the VR industry with a new model of the Mirage Headset, as well as potential other products they could release in the future.
PSVR has proven to be one of the most popular VR headsets for gaming, not only because of the large install base of PlayStation 4 owners, but also because of the low price compared to the competition.
PSVR has been refined to offer the least complicated VR experience, allowing players to engage with games and experiences for as long as they would normally sit down to play a game.
As the VR industry moves forward it's hard to see whether this partnership will bring more VR technology into the mainstream, or as Palmer Luckey has said, give consumers another item to try for a few months before leaving it on a shelf forgotten.