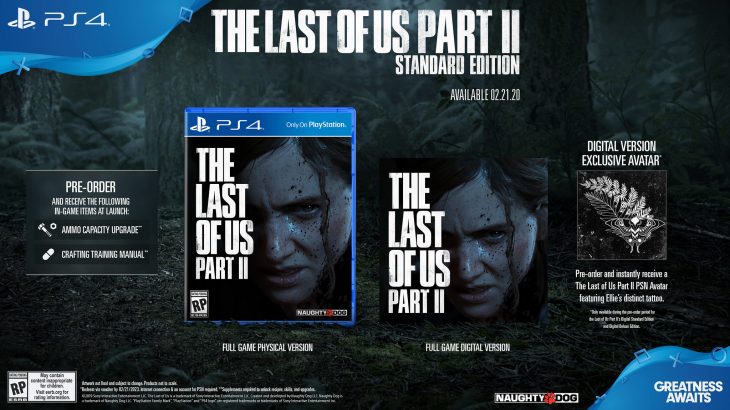 Yesterday Sony announced that two of their upcoming games, The Last Of Us Part 2, and Marvel's Iron Man VR, are both being delayed.
No new date for either game's release was given, which Sony explained was due to the issues they're experiencing due to the coronavirus (COVID-19). Evidently their usual distribution pipelines have been disrupted, causing them to simply wait until such a time as when they can launch both of these games effectively.

Developer of The Last Of Us Part 2, Naughty Dog, released a statement regarding the delay. In it they express how tough this decision was to make, but it sounds as if it wasn't down to them, and that Sony had the final say.
Naughty Dog's statement goes on to describe how the team is in the middle of fixing bugs and playtesting The Last Of Us Part 2 in order to find the final few issues that they want to have fixed before it launches.

The Last Of Us Part 2 has already been delayed a couple of times since it was announced. The game was meant to be finally released on May 29, 2020, but now it looks like that will be pushed back to much later in the year, though it's anyone's guess as to when the final release date will be.
While some fans have taken the news well, accepting that there is very little Sony can do, other than literally putting people's lives on the line for the sake of their products, others haven't had the same reaction.
Certain fans have taken to social media to accuse Sony of always having the plan to delay these games. They claim that Sony's plan was to delay the release of both games, and have them launch as PlayStation 5 games at the same time as the new console.
These are the same fans who have been angered by Sony's move to bring their exclusives to PC after a year or so of exclusivity on PlayStation 4.
The company must have plans in place to bring these games to PlayStation 5, but no one will ever know for sure if there was never anything in place to bring them to PlayStation 4.