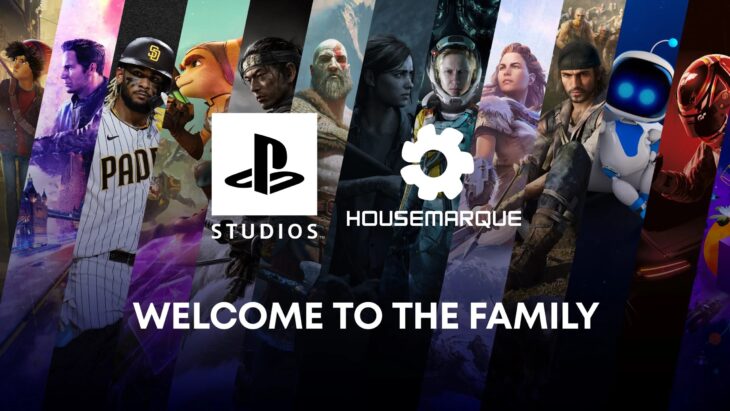 Sony announced that it had acquired developer Housemarque. This is the developer behind this year's PS5 exclusive Returnal, a game that blew PlayStation fans away with its smooth gameplay and incredible use of the PS5's exclusive features.
In a post on Twitter and blog post on the PlayStation Blog, the company made it clear that they'd been excited about acquiring the developer for some time. According to a recent interview with Famitsu, this acquisition actually started in 2020, but had to be delayed while work continued on Returnal.
Head of PlayStation Studios Hermen Hulst praised Housemarque for producing some iconic PlayStation games such as Returnal, Super Stardust HD, and many others for the family of platforms over the years.
With this acquisition, Housemarque has a secure financial future, meaning that the games to come from the company will already be fully backed by Sony. This will allow developers the time they need to make the games they want, and push them to live up to the vision they have for them.
In addition to this Housemarque acquisition, Sony accidentally also announced that it has acquired Bluepoint Games. An image on the Japanese PlayStation account referenced the studio and even had a separate image noting Bluepoint Games.
Bluepoint Games is the developer behind many PlayStation exclusives such as Shadow of the Colossus remake, Uncharted: The Nathan Drake Collection, Gravity Rush Remastered, and Flower. The company has also worked on many other titles in the past, and has a pedigree for producing quality titles.
Both of these acquisitions see Sony acquiring partners that it's worked with in the past. This means that the company is clearly aware of the value in these studios, and wants to nurture that talent to get the most out of them in the future, the same way it did with Sucker Punch and Ghost of Tsushima.
No doubt there will be news of the PlayStation exclusives these studios are working on in the future. For now though, both studios are simply excited to be part of the PlayStation Studios label and have the faith placed in them to create titles that are first and foremost for PlayStation fans.