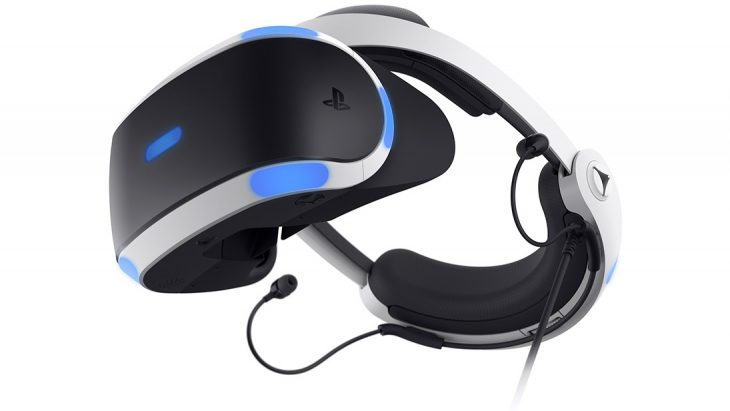 Sony Interactive Entertainment Japan Asia today announced they will be releasing a new, updated, PlayStation VR model.
The new PlayStation VR, model number CUH-ZVR2, will launch in Japan on October 14th, with a western launch being prepared now. While Sony can't confirm a Western release date at this point, they have said that the price for bundles will remain the same.
In Japan the new PlayStation VR is launching as a PlayStation VR with PlayStation Camera Bundle, selling for 44,980 yen, which is around $399. This is important if the new PlayStation VR is to continue to offer a virtual reality headset at a competitive price in a market where prices for products such as the Oculus Rift have recently decreased.
The new PlayStation VR includes new mechanisms to increase user comfort. For example, a stereo headphone port has been added to the back of the PlayStation VR headset. As a result the stereo headphones bundled with the headset can now be integrated with the headset unit. Additionally the cable that connects the headset unit to the Processor Unit has been consolidated into a thinner, more manageable cable. Finally, the Processor Unit now also supports HDR pass through, an upgrade that should provide a better VR experience on PlayStation 4 Pro.
Sony has released a Q&A on the new PlayStation VR unit over on the PlayStation Blog, giving answers to any and all burning questions current owners and prospective buyers might have. One key point to note from this is that old PlayStation VR headsets cannot be connected to new Processor Units since the cables are different.
PlayStation VR is proving to be a popular choice for those looking for a Virtual Reality headset due to the number of VR games available, and the fact that it uses the PlayStation 4 console. With such a large install base, there are millions of gamers who can purchase a PlayStation VR headset for a much lower price than a new computer and an alternative headset. The lineup of games both currently released and coming soon is extensive and full of high quality releases such as Monster of the Deep: Final Fantasy 15, The Elder Scrolls Skyrim VR, Gran Turismo Sport, and No Heroes Allowed!