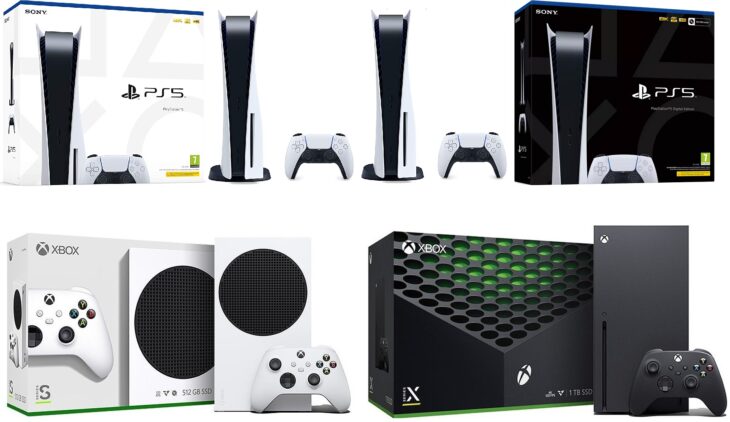 Scalpers and resellers that have picked up PS5 and Xbox Series X consoles have reported that PS5s now sell for around 30 percent less than they did at launch, while Microsoft's consoles have held their price quite well.
The report, which has details shared by a few of those in the reselling community, shows that despite stock levels on the resale market remaining steady, prices for PS5 consoles have dropped regardless.
The price for PlayStation 5 consoles peaked at $1000 during Cyberp Weekend 2020, but dropped to $715 in September, which is a further 10 percent drop from the prices this June. This is the data for the standard edition that comes with a disco port, but the same slide is true in the digital edition, albeit the overall price is lower due to the lack of a disc drive.
Xbox Series X prices have remained steady though. It seems to be that the more stock that's made available for a console, the lower its price drops. For example, the Xbox Series X had a big boost of stock recently, lowering the price by between $50 and $75.
Sony is working harder than Microsoft seems to be to keep as many PS5s coming to the market as is physically possible. A report last week explained that console manufacturers are putting the most demand on semiconductor manufacturers, but there are many more companies seeking the raw materials required for most electronics, so the shortage could last until 2023.
Microsoft has clearly planned accordingly, but it's putting more emphasis on the limited edition versions of its consoles. For example, there's a Halo Infinite edition coming out later this year, and pre-orders have already sold out.
While the efforts may not be intentional, Microsoft is keeping the resale price of the Xbox Series X high by following its pattern of producing more limited edition consoles. However, both companies need to produce more since the demand is so high and the supply so low.
The data this report uses comes from a group of people buying as many consoles as they can to deliberately swindle others who are desperate enough to overspend on them through third-party resale sites. This has never been so prevalent upon the release of a new console, and it's an unprecedented situation for the games industry to deal with. Time will tell when these resellers finally need to move on and find a new form of income.