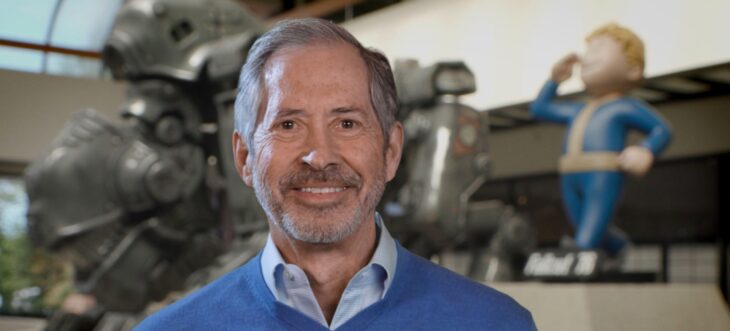 This week Bethesda Softworks announced that Robert A. Altman, Founder, Chairman, and CEO of Bethesda's parent company ZeniMax Media had passed away.
In a statement on Twitter, the company expressed its deep regret at having to share the news. The company called him a true visionary, a believer in the spirit of people, and a friend. Above all, the statement called him an extraordinary leader.
The company's website now displays the statement, "CEO. Visionary. Friend. 1947-2021". However, no cause of death is provided. This is likely due to a want to protect the privacy of the Altman family.
Altman and Christopher Weaver started ZeniMax Media in 1999. It was founded as a parent company for Bethesda Softworks, which Weaver had started by himself in the 80s. While the pair had a disagreement that saw Weaver leave, Altman continued to run the company for many years.
Over the years, ZeniMax expanded its business by acquiring developers such as id Software, Tango Gameworks, Arkane Studios, Alpha Dog Studios, and MachineGames.
The company also expanded its online offering through ZeniMax Online Studios and Roundhouse Studios. Here is where the company's best known online offering, The Elder Scrolls Online, has risen to prominence.
More recently, ZeniMax Media was acquired by Microsoft for the sum of $7.5 billion. This has already been a great relationship for the company, providing them with the resources and opportunities to bring their games to more players than ever before through Game Pass.
There's no telling how the leadership of ZeniMax will now change over the coming years. While the company is made up of a number of development studios, it's likely that the leadership will mostly be driven by Microsoft.
One thing that is certain is that while this is a very sad time for the company, the business side of things has never been better. Each developer is poised to release something new and interesting that fans are looking forward to. With the new generation of consoles at their fingertips to work with, the only way is up for the company so it seems.