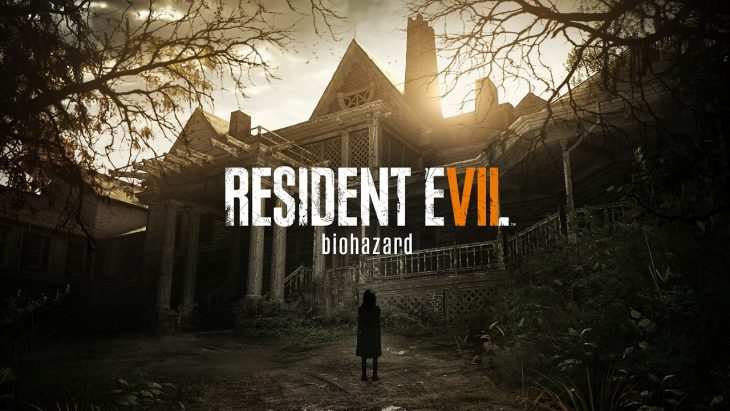 Today Capcom announced that Resident Evil 7 Biohazard will be coming to Nintendo Switch on May 24, 2018 but only in Japan.
Resident Evil 7 Biohazard will release for Nintendo Switch in Japan as a Cloud Version. What this version of the game means is that Nintendo Switch owners in Japan will only have to install a 45 MB download onto their console, allowing them to stream the game directly. However, this does leave players with the stipulation that they must have an internet connection in order to play the game.
Resident Evil 7 Biohazard Cloud Version will give Switch owners the chance to play a 15 minute demo of the game before they are required to pay around $18 in order to access the full game. The trailer, released today on the Resident Evil 7 YouTube channel, is in Japanese and only lists the game as available on the Japanese Nintendo eShop.
Players will be able to enjoy all of the original game's DLC in Resident Evil 7 Biohazard Cloud Version, including Banned Footage Volumes 1 and 2, Not a Hero, and End of Zoe. Each of these adds a number of hours to the game and extends the story well beyond the core campaign, explaining a number of loose ends it leaves out.
The $18 required to stream the full game will entitle Switch owners to a 180 day ticket for the game, which effectively makes this a Resident Evil 7 Biohazard subscription service. Similar game streaming platforms such as PlayStation Now require a monthly or yearly fee in order to stream a number of games, making Nintendo's initial effort at game streaming here look restrictive and cheap.
Resident Evil 7 Biohazard is one of the games that's been highly requested by Nintendo Switch owners for a port. The first person horror adventure would fit nicely into the console's control scheme, and Capcom could even integrate individual Joy Con controller use for swinging weapons or aiming in a similar way that Skyrim does.
So far there has been no word on whether or not the cloud version of Resident Evil 7 Biohazard will ever see a western release.