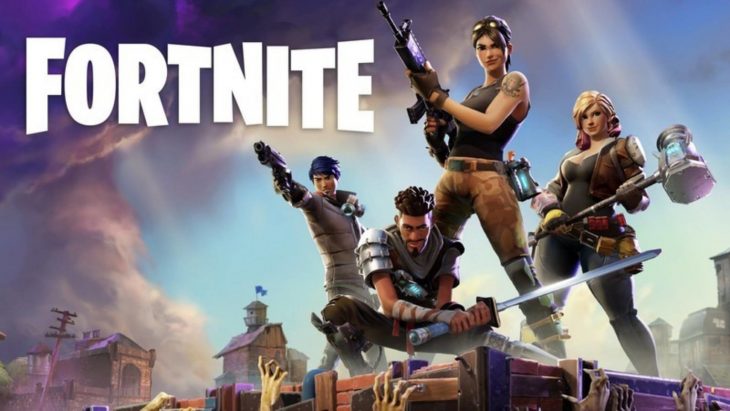 Market research firm Superdata have suggested that the spectacular success of Epic Games' Fortnite may be impacting other IPs. The firm claim that they have found evidence of "material cannibalization across top incumbent franchises" as Fortnite has propelled itself to one of the biggest online multiplayer games in the world.
It may seem a matter of simple logic that the success of Fortnite would impact other games. After all, there are only so many gamers and if millions of them are playing Fortnite surely there is bound to be a drift away from similar titles such as those in the Call of Duty and Tom Clancy franchises?
Some of the leading lights in gaming – EA, Take Two and Activision Blizzard among them – have denied that this is the case. Versions of the old cliché "a rising tide raises all boats" have been trotted out to try and soothe concerns about Fortnite's growing dominance.
It may well be true that Fortnite is bringing new consumers to games, but Superdata's research suggests that it is also pulling gamers away from huge online games like League of Legends, Counter-Strike: Global Offensive, and Overwatch.
For one thing, Superdata note, "there exists considerable overlap between the consumer profile of a Fortnite player" and players of League of Legends and the other titles listed above.
Superdata also reviewed figures from game streaming site Twitch and found that in Q2 the hours of Fortnite watched had grown by 59%. In contrast, League of Legends' figures had dropped by 19%, Counter-Strike: Global Offensive's figures had dropped by 51% and Overwatch had lost 16% of viewers.
On a wider scale, Superdata have also questioned whether the runaway success of Fortnite is masking the fact that digital revenue from games is actually in a period of stasis or slight decline. While total console sales in the year Q2 2017 to Q2 2018 period were up 51%, the sales for Q2 2018 in isolation actually only demonstrate a rise of 1% (compared to 7% last year).
Moreover, Superdata note that when you remove revenue generated from the console versions of Fortnite, "total digital console revenues in 18Q2 declined -6% year-over-year."
Fortnite is, of course, a free to play game and, as such, operates a different sales model to most console games. Superdata's research suggests that it is, nonetheless, a threat to games with other sales models – information that may well force some of the biggest publishers in the industry to rethink their existing strategies in a bid to reclaim the allegiance of gamers.