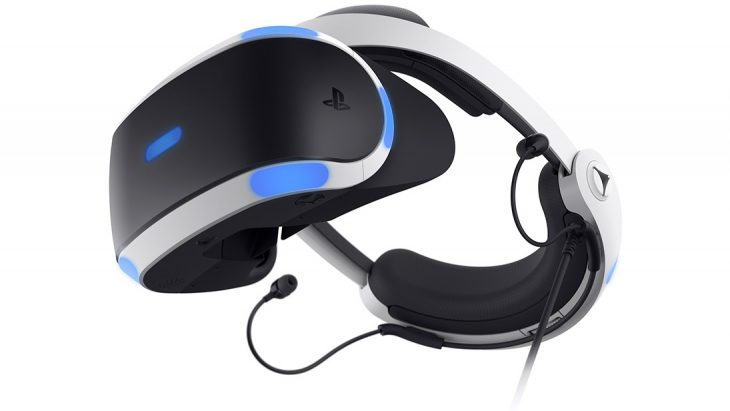 A report from Bloomberg has indicated that Sony is planning to release its successor to PSVR around the holiday 2022 period. Not only that, the device will use a new OLED lens set that has been built specifically by Samsung.
Sony revealed its new PSVR controller earlier this year. The controller is the only look we've had at the PS5 compatible VR device, and the details of it have been tantalizingly scarce. So far, we know that the new controllers combine the best VR controller design with the DualSense's haptic feedback feature to make for a totally unique experience.
It was also known that the headset itself will provide a better resolution. However, this is the first confirmation we've had of some details about it. Samsung is well known for making beautiful screens, so it makes sense that Sony would look to them to create the best lenses possible for PSVR 2.
AS for the holiday 2022 release window, this seems likely. Sony has only stated that PSVR 2 will launch at some point beyond 2021, so it all lines up so far. This would give Sony and Samsung ample time to produce the parts and put as many devices together as possible. Sony would then benefit from a holiday spending spree period at the end of the year.
The PlayStation 5 is one of the most popular and desirable consoles on the market right now. Each time stock becomes available, it sells out almost immediately. It's not possible to play PS5 games in VR right now, so instead, players must play the PS4 version through the PS5 using a specialized cable. It's a hassle that most PSVR owners can't be bothered with.
PSVR was the cheapest VR headset for a long time, and the install base on PS4 made it widely spread. As more PS5 consoles are sold, it's likely that PSVR 2 will sell just as well, if not better. The only issue will be that which we see today. Stock availability. If Sony can ensure a steady stream of consoles, it'll corner the market for cheap next-gen VR in no time.