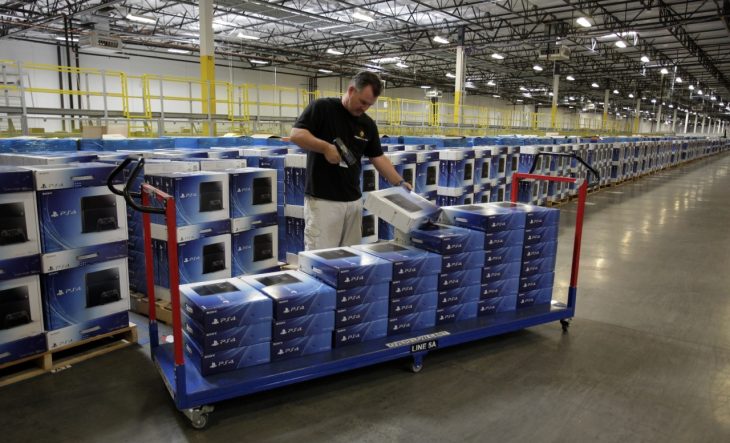 As part of their financial results for the three months ending on the 30th of September, Sony has confirmed that the PlayStation 4 has shipped 86.1 million units to date.
During the financial period Sony was reporting on 3.9 million PlayStation 4 consoles were shipped. This number is down by 0.3 million year-on-year for the same fiscal period. As a result Sony have increased their forecast for the fiscal year 2018, running from the 1st of April 2018 to the 31st of March 2019, from 17 million to 17.5 million.
Sony say that the reason they're increasing their forecast of units shipped for this fiscal year is due to an increase in game software sales, the impact of foreign exchange rates, an increase in PlayStation 4 hardware units, and an increase in the number of PlayStation Plus subscribers.
PlayStation Plus subscribers are up by 6.2 million year-on-year for the fiscal period to 34.3 million. As digital sales become the preference for many consumers the subscription service has become more attractive thanks to the number of exclusive discounts it contains. Subscribers are also entitled to free games each month, the quality of which have improved over the course of the year to include big budget titles such as Bloodborne.
Game software sales are up by 5.4 million year-on-year for the fiscal period to 75.1 million units total for the quarter. Of these sales 28 percent were full game sales, which is up by 1 percent on full game sales last year.
Sony has had a strong second quarter in the last three months, particularly with the launch of Marvel's Spider-Man. The game has become the best-selling PlayStation exclusive of 2018, and the fastest selling PlayStation exclusive of all time.
More exclusive triple A titles are planned for the PlayStation 4's future, but whether they live up to the quality Spider-Man provided remains to be seen. Only recently Sony announced a Medievil Remastered collection, which should provide the same nostalgia response as Crash Bandicoot N.Sane Trilogy has. However, the next big PlayStation exclusive, Days Gone, doesn't sound as if it's going to live up to the hype that was building around it, and it will need to be outstanding to compete with The Last Of Us Part 2.