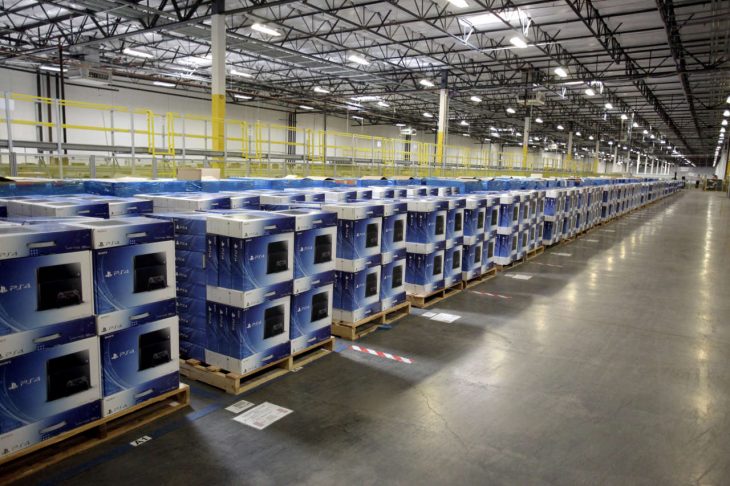 Sony has announced that the PlayStation 4 has sold enough units to become the second best-selling home console of all time.
As part of Sony's financial results for the three month period ending on September 30, 2019, the company confirmed that the total units sold for the PlayStation 4 console have reached 102.8 million worldwide.
Currently the only console to sell more units than the PlayStation 4 was the PlayStation 2, which sold 155 million units in total. The PlayStation 4 is followed closely by the PlayStation 1 at 102.49 million units sold, with the Nintendo Wii coming behind that with a total of 101.63 million units sold.
This stat accounts only for home consoles and does not include figures for handheld consoles. Otherwise, the handheld devices, Nintendo DS and Gameboy that consequently sold 154 million and 118 million, would take the second and third places.
During the second quarter of 2019, 2.8 million PlayStation 4 units were sold. This figure is down by 1.1 million compared to the same period in the previous fiscal year, when 3.9 million units were sold.
Previously Sony's target was to sell a total of 15 million PlayStation 4 consoles between the 1st of April 2019 and the 31st of March 2020, but this figure has been altered to take into account current trends. Now Sony's target is to sell a total of 13.5 million PlayStation 3 units in the same period.
In addition to this news about PlayStation 4 unit sales, Sony also revealed that as of September 30, 2019, there are 36.9 million PlayStation Plus subscribers. This is up by 2.6 million compared to the same period last year, when there were a total of 34.4 million subscribers.
61.3 million PlayStation 4 software units were sold in the second quarter of the 2019 fiscal year. This figure is down by 2.6 million units compared to the same period last year, when 75.1 million units were sold. 37 percent of the games sold this year were for full-game digital downloads, which is up compared to 28 percent last year, showing a growing preference for digital purchases.
The PlayStation 4 has been the dominant console in terms of sales for this generation by a long way. The console has far more exclusives than the Xbox One, and Sony has done a great job of fostering communities in core titles to keep players engaged.