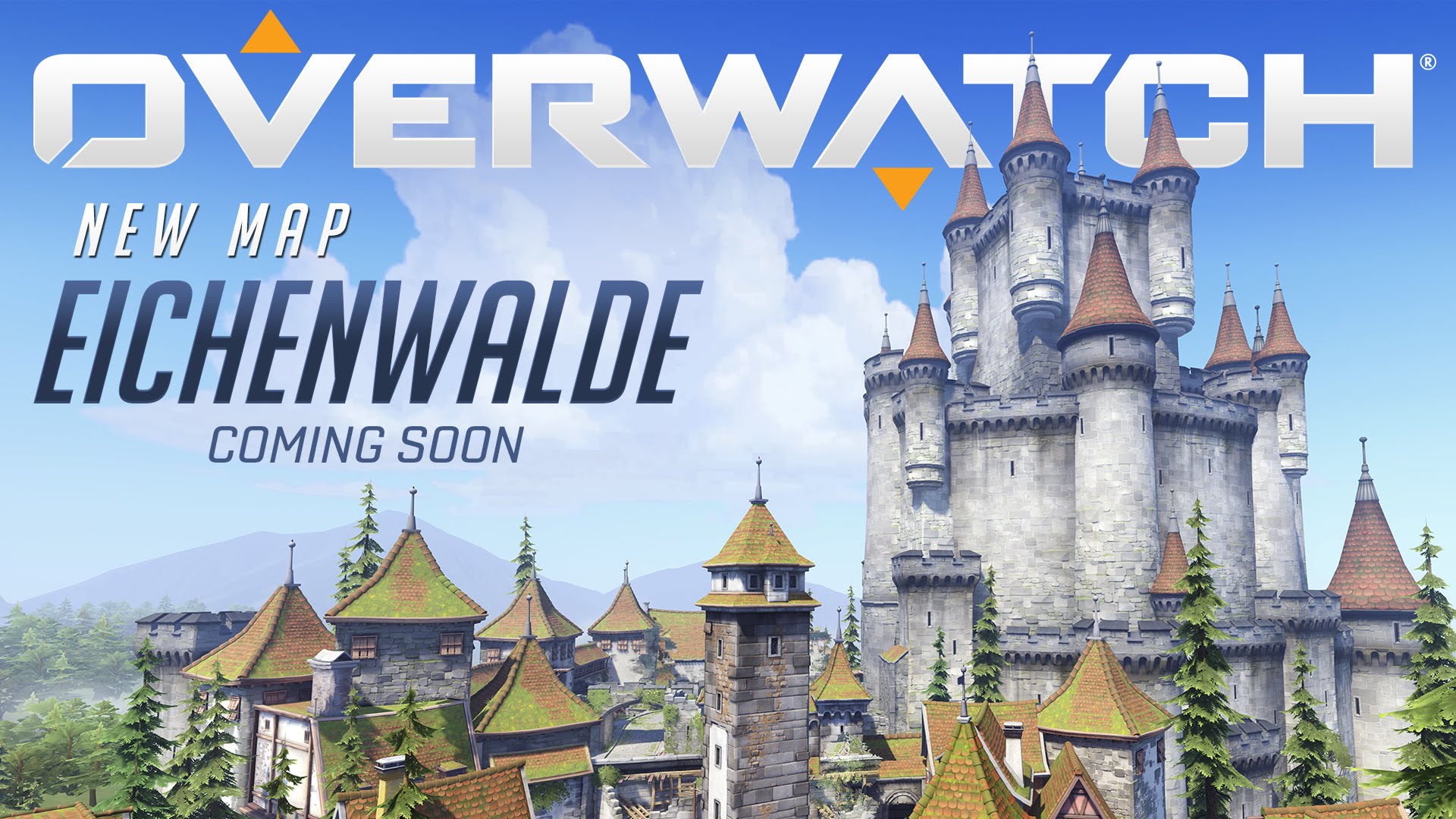 One of the hottest games at Gamescom 2016 has been Blizzard's FPS multiplayer smash hit, Overwatch. Blizzard has demonstrated content such as the major new map Eichenwalde and an animated short film called Bastion.
A major part of Blizzard's Gamescom conference was the Eichenwald map. Aimed for release in September, this DLC game mode is a hybrid map of the Assault and Escort game modes. The attacking side will attempt to storm the Eichenwalde Castle with battering ram in tow, while the defending side tries to fend off the attackers.
As can be seen from IGN's seventeen minute long gameplay video of the Eichenwalde map, the map takes place in and around a large castle with a ruined village around the outskirts, based on a real life location near Stuttgart in Germany. Overwatch's lead system designer, Aaron Keller, said to GameSpot that "the middle part of this map is very vertical, […] it all spirals around this castle."
"The interesting thing about Eichenwalde is it's our most vertical map by far in the game. […] You have to push it up a series of castle ramparts, and there's a really big height elevation between the start and the end," he said. "So you have players using all the different mobility abilities, and they're running around on castle walls, on the ramparts."
Both Eichenwalde and the previous DLC piece are free. Keller mentioned to GameSpot that a solid variety of free content updates is key to Blizzard's Overwatch plan. "It's been our plan from the start. We think it's very healthy for the game long-term for us to be continually delivering new content," he said. The future of Overwatch's DLC schedule will continue to be new heroes, events and maps for the 'ongoing future'.
In addition to this, Blizzard debuted their animated short, Bastion. This film tells the background story of the Overwatch robot, also called Bastion.
Eichenwalde will release in September 2016.
Related Topics:
Aaron Keller
,
Blizzard Entertainment
,
Gamescom
,
Gamescom 2016
,
Overwatch
---