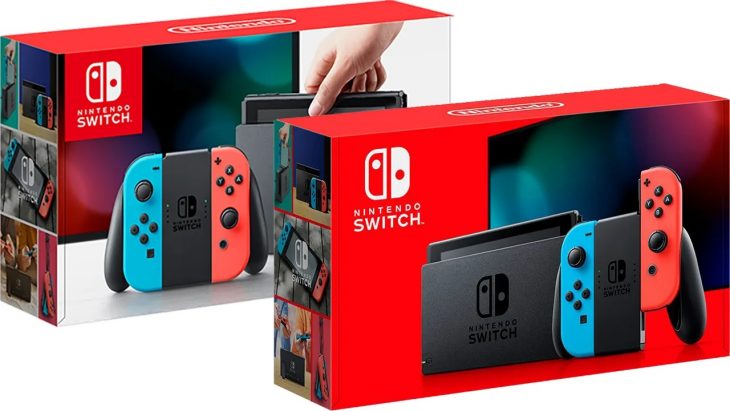 Nintendo of Europe has announced via its official Twitter account that more than 10 million Nintendo Switch consoles have been sold in Europe to date. The console has been on sale for around two years now, but even so this is an impressive figure for one region alone.

The sales figures show that across Europe in 2019 sales are almost 30 percent higher than 2018, and 40 percent higher than 2017, the year the console originally launched. Of course, the figure of 10 million units sold includes the newly released Nintendo Switch Lite, which will have helped boost numbers somewhat this year.
Since the news came out Stephan Bole, Nintendo of Europe President, has said that the Nintendo Switch family is being enjoyed by users across Europe. The passing of such a major milestone is a testament to the brand and the console itself. He added that each year the sales for hardware and software in the Nintendo Switch brand grow. As a result there are a wealth of titles to choose from for any current Nintendo Switch owners, with much more on the way in the future.
It was also revealed that European Nintendo Switch owners have purchased more than 36 million titles published by Nintendo since March 2017. Of these, nine Nintendo-published titles went on to sell one million copies each.
While the Nintendo Switch Lite entered the market to what many retailers would call mediocre sales, there's still a lot of potential for the console to sell more before the end of the year. Most retailers believe that the Nintendo Switch Lite will come into its own over Christmas, when it will be purchased as a present for many more consumers.
There is also still the release of Pokemon Sword and Shield to consider. These games are console-selling titles, particularly because they're the first mainline Pokemon RPG game for the Nintendo Switch. A new special edition Nintendo Switch Lite should also help boost sales even further, as more and more consumers invest in the more portable version of the console, as well as those holding out for this special edition.