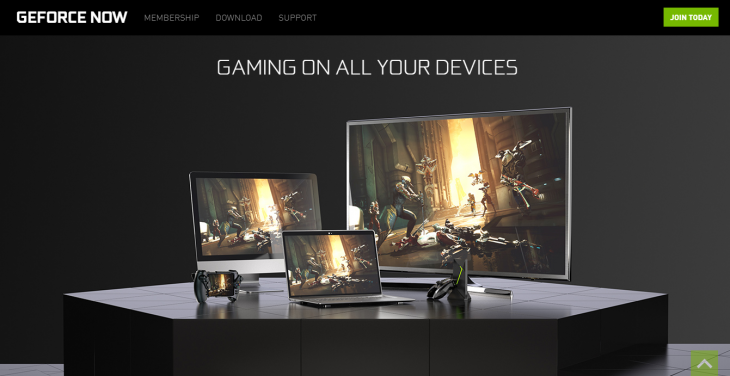 Last week all Activision Blizzard games were pulled from Nvidida's newly launched game streaming service, GeForce Now, without explanation. Now however, Nvidia has described the events that led to these games being removed so unceremoniously.
Speaking with Bloomberg, a spokesperson for Nvidia explained that Activision Blizzard signed up to partner with the company for the trial period of GeForce Now. Nvidia assumed that this partnership, seeing all Activision Blizzard games enabled through GeForce Now, would extend to the initial launch period of the service.
The spokesperson described how there had been a misunderstanding. They said that Activision Blizzard had been fantastic partners for the beta period of GeForce Now, but that they didn't sign up to allow their games to be played through the service once it launched. Once Nvidia realised this, they removed all of the publisher's games from GeForce Now.
Nvidia's spokesperson said that the company hopes to work with Activision Blizzard to re-enable support for their games on GeForce Now, both the ones that were on it and have been removed, and their wider catalog of games.
It seems as though Activision Blizzard aren't as keen about their games being available on GeForce Now as Nvidia were. The publisher agreed to allow users to play their games during the beta period, but now want to discuss a new commercial model for those games being playable through GeForce Now.
Nvidia has been very clear about their position on this matter. They do not want to have various commercial models with various publishers. Instead, users will purchase games directly from publishers and developers via storefronts like Steam, or the Blizzard Launcher, and then play them through GeForce Now from whatever device they choose.
The difference between Activision Blizzard and other publishers who also haven't made a decision about having their games on the full version of GeForce Now is that Nvidia didn't pull their games before launching. Nvidia describes this as a misunderstanding, which is why clarification is now needed so that users understand where these games have gone and why.
Compared to other streaming services, GeForce Now stands out because it allows users to play all of the games they already own. However, if publishers want users to purchase games for the platform specifically, then they may have an issue with those games having enough players on the service. This is an issue that Destiny 2 players are experiencing with the Stadia version of the game.