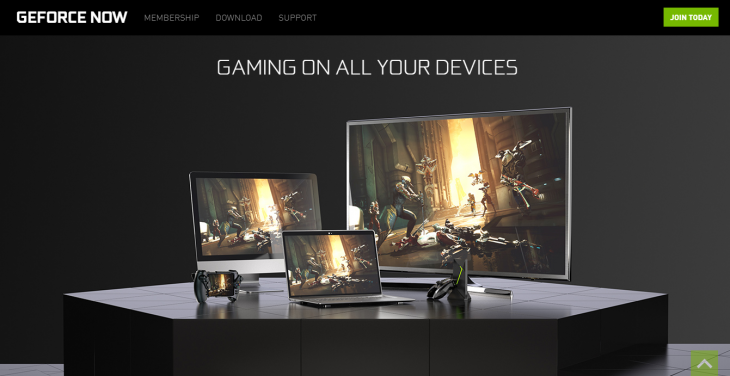 Nvidia's brand new streaming service, GeForce Now, has only played host to Activision Blizzard games for about one week, and now the company has pulled their games from it for all users.
GeForce Now only launched out of beta last week. Through it, users can play all of the games they already own on various digital storefronts, such as Steam and the Epic Game Store, on a number of devices. These devices don't necessarily need the processing power usually required to pay these games, allowing for a superior play experience in many cases.
Recently though, Activision Blizzard pulled all of their games from the streaming service, including hugely popular ones like Overwatch, World of Warcraft, and Call of Duty: Modern Warfare, as well as the rest of the Call of Duty series.
Nvidia took to the GeForce Now forums to explain the issue to users. They described this as a decision that the publisher has made, though they didn't go into the specific details of why Activision Blizzard had made this decision.
Community Manager for GeForce now Cody Banks explained that as Nvidia takes the service from beta to a live launch, they're constantly looking at the catalog of games they have available for users. As a result, there will be times when they decide to stop supporting some games, but bring support for new ones onboard, as is the case with many similar services.
Banks asked for patience from users while they remove Activision Blizzard's games from the service for the time being. The company hopes to re-enable support for the catalog of games from the publisher in the future.
GeForce Now still has support for hundreds of games, with plans to bring more than 1,000 more to it in the near future. Other publishers with games on the service include Ubisoft, 2K Games, Bethesda, Paradox Interactive, Koch Media/Deep Silver, and many more.
Activision Blizzard has a number of games with huge player bases, such as World of Warcraft and Overwatch, who play on a daily basis. They also have their own ecosystem for their games, which may present an issue for them with users accessing games via a streaming service.