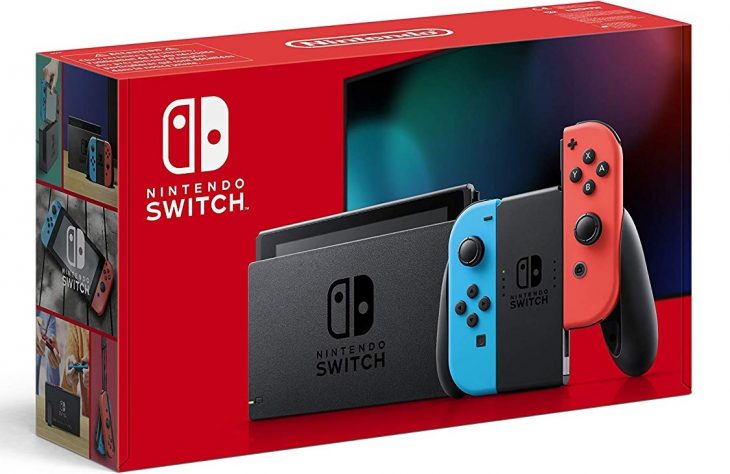 The NPD Group has published their predictions for holiday sales in 2020. Spending in the US on video games is expected to reach $13.4 billion for the period, which would be up by 24 percent year-on-year. Full-year spending for 2020 is therefore expected to hit $50 billion.
This growth, the company believes, will be driven by hardware sales, particularly with the next-gen consoles on the way in November. However, the NPD Group also expects that after the initial sales boost, PlayStation 5 and Xbox Series S and Series X consoles will be difficult to find until 2021.
The best-selling console for the season will reportedly be the Nintendo Switch. With the lack of available stock for next-gen consoles, the Switch is the perfect alternative. With its cheaper price point and smaller overall size, it's also ideal for a family to have multiple units.
Spending on gamepads and headsets is predicted to increase exponentially. Spending on both has been increasing over the last few months, and that should reach a new peak over the holiday period in 2020.
Current-gen hardware should see the lowest price discount ever over the holiday season. Since most of the stock for PlayStation 4 and Xbox One consoles has already been sold, outside of Black Friday, there won't be an incentive for anyone to offer these units at a ridiculously low price.
The best-selling game of 2020 is yet to be released according to the NPD Group. They say that the game will be Call of Duty: Black Ops Cold War, which launches on November 13. This would make it the twelfth consecutive year for the series as the best-selling release on a yearly basis.
Analyst Mat Piscatella also predicts that there will be a renewed interest in legacy games from past generations. This is due to the lack of next-generation games launching alongside the new consoles. Many more have also been delayed leading to more time without big new games on the market.
When it comes to subscriptions such as PlayStation Now and Game Pass, a huge surge is expected. With the overwhelming value for money that these subscriptions provide, many gamers will be picking up a subscription over the holiday period. Discounts for new and returning members could drive this even higher.
Finally, the limited storage capabilities of the next-generation consoles is expected to drive up demand for external storage. Already new hardware has been announced which will allow users to expand their console's storage. While prices will be initially high, they should drop off once people learn how to correctly format their external drives.
A side note on this report indicates that VR may also see some of the success this year. The devices are perfect for gifting, and the holiday provides a perfect excuse for more people to get into the hardware.