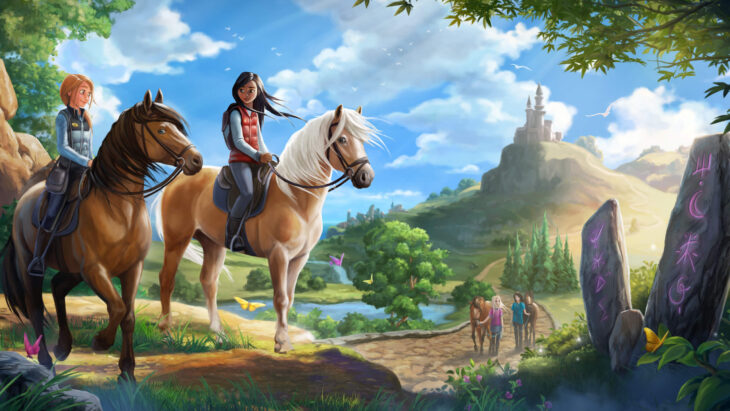 Image: starstable.com
Nordisk Games has now become a majority shareholder in Star Stable Entertainment after increasing its stake in the company.
Nordisk Games, which is based in Copenhagen, now owns 57 percent of the Star Stable Online developer. The company previously purchased what was described as a substantial minority share in the developer in May 2018. Later that year it went on to stake a 40 percent claim in the developer.
Nordisk Games is owned by Nordisk Film and has been growing its portfolio of game developers over recent years. For example, in 2018 it acquired Avalanche, and purchased a 40 percent stake in MercurySteam, the developer of Metroid Dread. It also owns a 30 percent stake in Supermassive, which was acquired in March this year.
Star Stable is best known for Star Stable Online, its phenomenal horse adventure game. The title recently celebrated its tenth anniversary and the fact that it now has 1.4 million monthly users.
The developer is known for fostering communities and has spent a long time working to make Star Stable Online the best it possibly can be. Players love jumping back into the game day after day, and the developers help enable that with rewards and regular events to keep them interested.
Star Stable's CEO, Johan Sjöberg, explained that Nordisk Games has always been such a positive influence on the company, and it's a better place with them involved. The fact that even more shares have been purchased is a big reinforcement for everything that Star Stable has done over the years, and makes everyone at the developer feel great about the game.
Perhaps most importantly, he added that Nordisk Games isn't interested in controlling Star Stable at all. Instead, it wants to enable the developer to keep working as it is and use some additional resources to help push the game even further than it could go at this point.
Star Stable has found a home with millions of players, and it's one of the most important online games on the market. Time will tell just how far the game can be pushed with this additional endorsement from Nordisk Games.