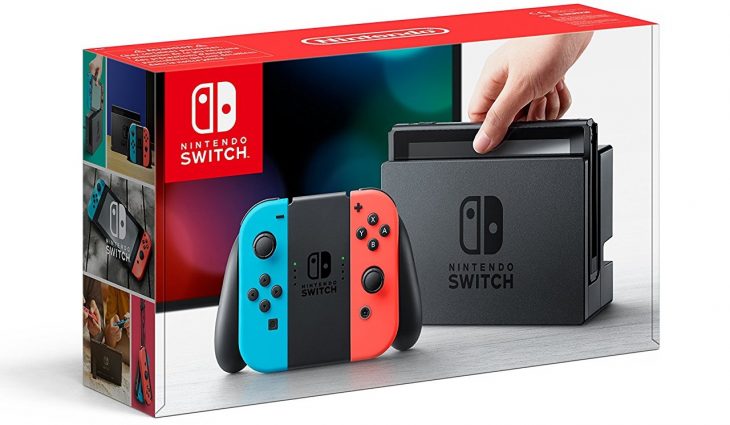 The Nintendo Switch has now been on the market for a full 12 months and data from the NPD group indicates just how successful its launch has been. According to best estimates and sales data from Nintendo, the Switch has already shipped over five million units in the US – the highest sales figure for any console in its first year on the US market.
In spite of this, the Switch wasn't the biggest selling console of the past 12 months. The PlayStation 4 retained that honour, but there are indications that the Switch is exerting a critical effect on the current market.
While PS4 and Xbox One software sales were relatively low in February 2018, the strong performance of Nintendo Switch titles ensured that overall software sales for February 2018 reached $397 million – exactly the same figure as in February 2017.
Four Nintendo exclusives, Mario Kart 8 Deluxe, Super Mario Odyssey, The Legend of Zelda: Breath of the Wild and Bayonetta 2, were among the 20 biggest selling US games of February 2018, while the top seller, Capcom's Monster Hunter: World, is also available for the Switch.
All told, Capcom have shipped the most games of 2018 so far, but Nintendo have claimed more revenue.
Those with an interest in the US gaming market will be pleased to hear that the combined sales for hardware, software and accessories in the 12-month period were $995 million, a 23% year-on-year increase.
The biggest growth area was hardware sales, which, fuelled by the launch of the Switch, jumped from $204 million to $316 million, an increase of more than 50%.
A significant amount of this spending has occurred in 2018, with combined January and February revenues listed by NPD as $2.1 billion and the comparative 2017 figure only $1.5 billion.
If this sales trend continues 2018 could be a stellar year for the gaming industry in the US. The Nintendo Switch looks set to be at the forefront of the action.
The Top 20 best-selling games in February 2018:
1. Monster Hunter: World (Capcom)
2. Call of Duty: World War II (Activision)
3. NBA 2K18 (2K Games)
4. Dragon Ball: Fighterz (Bandai Namco)
5. Grand Theft Auto V (Rockstar Games)
6. Shadow of the Colossus (Sony)
7. UFC 3 (EA)
8. Kingdom Come: Deliverance (Deep Silver)
9. Mario Kart 8 Deluxe (Nintendo)
10. Super Mario Odyssey (Nintendo)
11. Tom Clancy's Rainbow Six: Siege (Ubisoft)
12. The Legend of Zelda: Breath of the Wild (Nintendo)
13. PlayerUnknown's Battlegrounds (Microsoft)
14. Bayonetta 2 (Nintendo)
15. Madden NFL 18 (EA)
16. Assassin's Creed: Origins (Ubisoft)
17. FIFA 18 (EA)
18. Sword Art Online: Fatal Bullet (Bandai Namco)
19. The Sims 4 (EA)
20. Star Wars Battlefront II (EA)