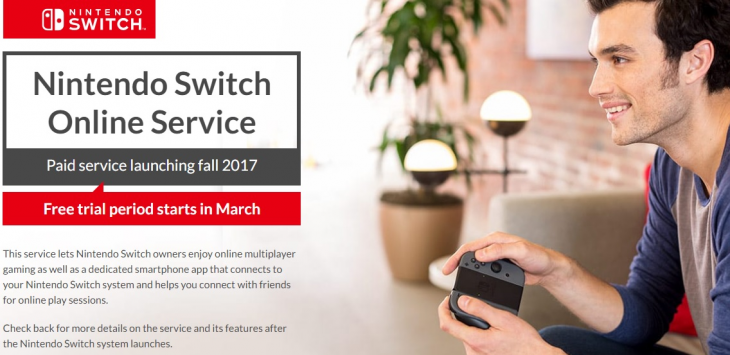 Nintendo President, Tatsumi Kimishima, has told Nikkei that the Nintendo Switch's online service will cost between two and three thousand yen, which is in the range between $17.50 and $26.50, per year.
Nintendo announced alongside the reveal of the Switch that there would be a cost coming to their online services, which would include access to the Nintendo eShop. They also informed that with this cost customers would gain access to a new game from the eShop for the entire month.
Both Sony and Microsoft offer a similar service to what Nintendo will be providing with the Switch, but there are certain differences that set them apart. Playstation Plus, Sony's online service, and Xbox Live Gold, Microsoft's service, each offer a number of games to customers for free each month. Customers are not only able to download and play these games every month, but they will own those games in their games library for as long as their accounts are open.
Nintendo's online service will only offer a single game, for NES or SNES, to customers for one month before changing it and not letting customers play that game for free any more. While Sony and Microsoft charge more for their online services, around $40 a year, they are providing more to players than Nintendo in addition to letting customers play their games online. Furthermore, customers are still able to purchase games from the Playstation and Xbox Live Stores without paying the yearly subscription fee.
The yearly subscription model for use of online services is an acceptable model because it helps console manufacturers pay for continued support of these online services. By offering free games each month for players to keep forever they are able to pay for substantial updates that improve features for each console, including firmware updates. Nintendo, while offering a competitive price for their online service model, are not offering a comparable service with their main competitors. The Switch could be Nintendo's final chance to secure a future place in the console market, but without a similar service to Sony and Microsoft it might become a risky game to enter with this new platform.