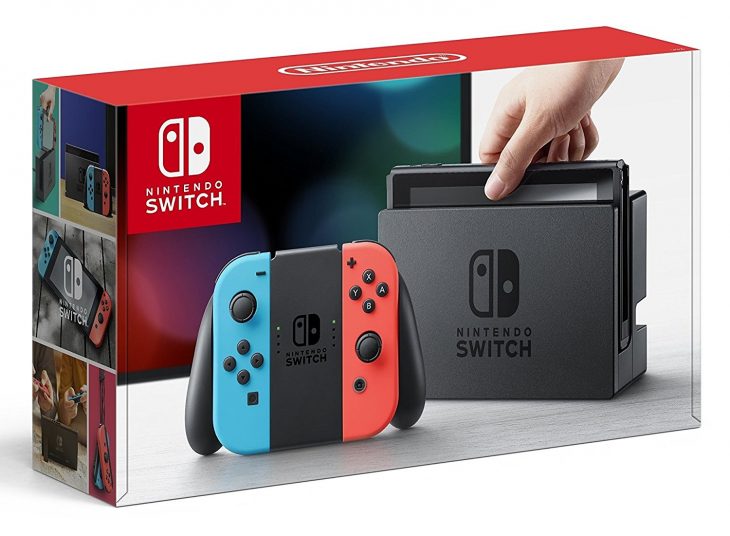 Nintendo have revealed that 1.5 million units of the Nintendo Switch were sold in the US in December according to the numbers from the NPD Group's report for the year. This brings the total sales for the Nintendo Switch in the US to 4.8 million, meaning it is now the fastest selling home console in US history.
The five week period of sales reports that covers December is key for the video game industry because of holiday sales. Nintendo had to work hard to ensure there was enough stock with physical and online retailers for this period, increasing manufacturing and even the sales forecast for the console. With periods of little to no stock earlier in 2017 many weren't certain that they'd be able to get hold of a Switch over the holiday season, but clearly Nintendo pulled through.
December wasn't only a good month for Nintendo because of the Nintendo Switch however. The Nintendo 3DS had its best month of sales in December 2017 since the same time in 2014. In December 2017 more than 750,000 Nintendo 3DS consoles, across multiple versions, were sold in the US. this is a 27 percent increase year-on-year for the handheld console, pushing the console into a new milestone of 21 million units sold in the US alone.
In fact Nintendo products accounted for more than half of all hardware sold during December 2017, thanks to a combination of sales of the Nintendo Switch, Nintendo 3DS, and the Super Nintendo Entertainment System: Super NES Classic. The combined total sales for these products of the holiday period was 2.6 million units.
Nintendo weren't quite as successful when it comes to software, but some first party games still managed to place high on the December games charts in the US before the month was out. Super Mario Odyssey made it to third position, with Mario Kart 8: Deluxe Edition following closely in fourth. The Legend of Zelda: Breath of the Wild, named Game of the Year by a number of press outlets, made it to ninth place, with Splatoon 2 making it to sixteenth place. Pokemon Sun and Moon Ultra for the Nintendo 3DS placed in thirteenth and fourteenth respectively, no doubt helped along by the sales of units packaged with Nintendo 3DS consoles.