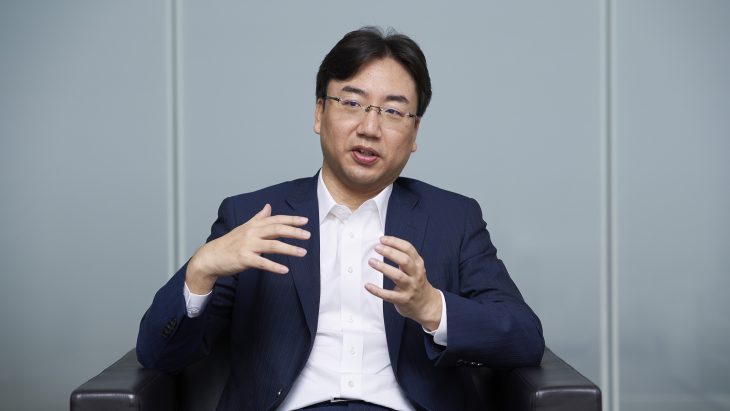 In a recent interview with Nikkei, translated by Nintendo Everything, Nintendo's President, Shuntaro Furukawa, explained how he sees the appeal of cloud gaming truly coming to fruition in about a decade, meaning that gaming hardware isn't going anywhere during that time.
Furukawa went on to describe how Nintendo's energy is being directed into creating unique gaming hardware that differentiates itself from competitors enough that it isn't at risk of becoming irrelevant. He added that once consumers say they can get the same experience as a home console elsewhere, then you're finished.
Furukawa wants it to be clear that Nintendo isn't turning their backs on technology and new innovations. In fact, they're constantly researching and developing their hardware in order to provide new options for developers, offering better experiences to players. This is an approach that Nintendo won't be changing as they move forward, because it's proven to be successful so far.
One of the avenues that Nintendo is actively researching is augmented reality. However, the company will probably need something a little more impressive in order to capture the interest of consumers interested in competing hardware.
Recently an industry analyst expressed certainty that Nintendo will be releasing a more powerful Nintendo Switch Pro model before the end of 2020. This new Pro model would feature 4K gaming, as well as a superior experience in other ways to the current Nintendo Switch models.
It was rumored that Nintendo was working on a more powerful Nintendo Switch, but this was thought to be the improved battery model that launched last year. If Nintendo is planning to launch a 4K Nintendo Switch Pro, then it could open the hardware up to more developers and consumers than ever before.
4K games on Nintendo Switch would be a superior gaming experience for a lower price than the upcoming PlayStation 5 and Xbox Series X. Nintendo appeals to a slightly different market than Sony and Microsoft are aiming for with their next-generation consoles, but Nintendo still needs to make their handheld offering appealing as a secondary console option. Nintendo Switch Pro would most probably be met by consumers with a lot of enthusiasm.