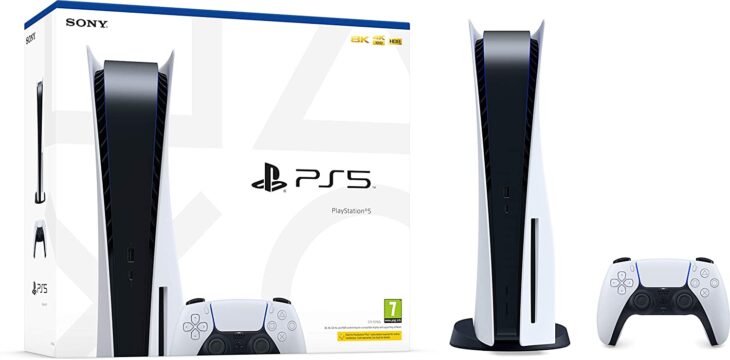 This week, more PS5 stock has made it into stores in both the US and UK. In the US, GameStop was the retailer offering the console, and GAME was the UK retailer. Just as soon as the stock was made available to purchase, the consoles sold out.
GameStop posted on Twitter that some stock would be made available, and almost as soon as that stock went up, it was gone. Purchased by the slew of consumers who are all too eager to get their hands on it. GAME had a similar situation, though consumers were caught in a queue to pre-order the consoles, which have now sold out as well.
If anyone thought that demand for the PS5 was calming down, this proves otherwise. Clearly, there is still a huge demand for Sony's latest PlayStation device, and with more and more releases coming to it, such as Ratchet and Clank: Rift Apart next month, and Returnal this month, that demand won't go anywhere while the consoles are hard to find.
This isn't helped by Sony's expectation for the console to be in short supply throughout 2021 due to manufacturing issues caused by the semiconductor shortage. However, Sony has said that manufacturing should increase this summer, though whether that reflects more stock in the market remains to be seen.
It's also been reported that Sony will begin a hardware redesign of the PS5 in 2022, which may indicate a PS5 slim or other similar variant to the PS4 slim model. There's no way that enough people will have had the PS5 for long enough to then jump to a PS5 Pro model if that's what Sony has planned.
Of course, the other part of this issue is scalpers. Groups coordinating to purchase as many PS5 consoles as possible with the intent to resell them for profit later on. GameStop and GAME are doing what they can to work against these groups, but some still slip through the cracks. After all, there's nothing to stop individuals from buying a console.
Obviously, Sony is losing a lot of money because of this stock scarcity situation. They could have sold so many more consoles all this time, should the supply was enough to cover the great demand like this. If Sony doesn't do something to facilitate the need for PS5 stock soon, they will keep losing further.