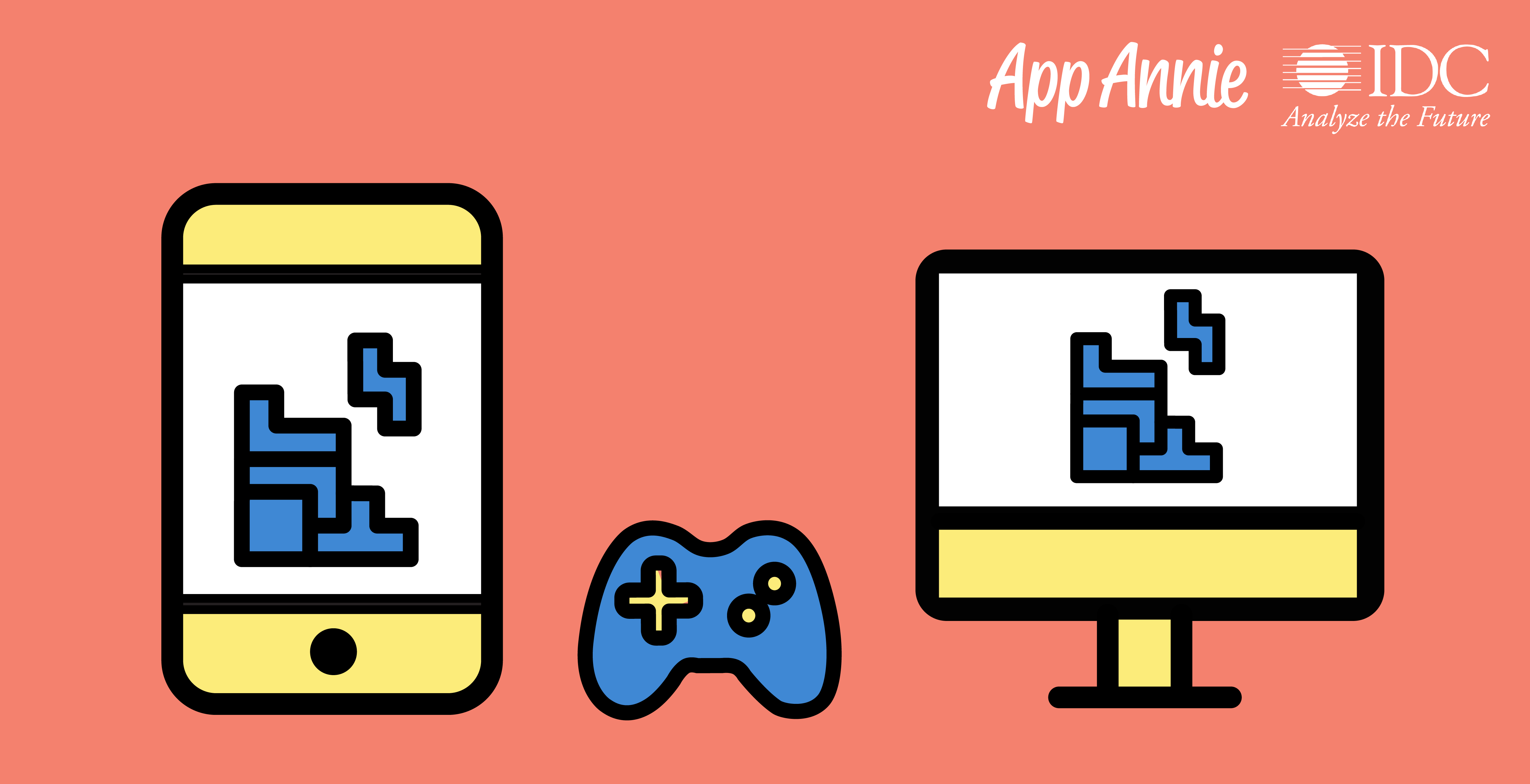 Source: App Annie
The mobile sector of the worldwide gaming industry is increasing its lead in worth over the rest of the market, since it became the biggest gaming category in 2014.
Research into the total worth of the gaming world by App Annie and IDC, reported by VentureBeat, found that during the two year period of 2013 to 2015 mobile gaming has exploded in worth to become the most valuable part of the gaming industry.
In 2015, the total value of the global games market was found to be $85.4 billion, or £58.5 billion. The research carried out by App Annie and IDC split the games market into four different sectors: home game consoles (Playstation, Xbox and Wii), PC and Mac gaming, mobile gaming, and handheld game consoles (DS iterations and PS Vita).
They found that mobile gaming was worth $34.8 billion in 2015, more than $5 billion ahead of the second biggest sector, PC and Mac gaming, which was worth approximately $29 billion. Following on from that were home consoles, which earned a total of $18.5 billion, with handheld gaming bringing up the rear to the tune of $3 billion.
The graph supplied showed both mobile and PC gaming are on an upward trend in value, with mobile gaming's worth increasing at a greater rate. Both console and handheld gaming were shown to be declining in value during the 2013-2015 period.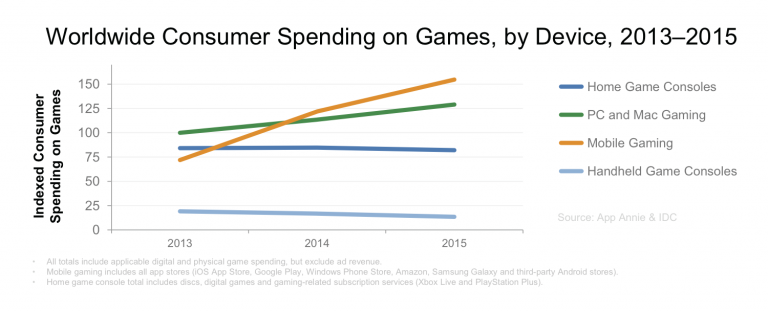 Source: App Annie
App Annie's vice president of marketing communications, Fabien Nicolas, said that the dominance of mobile gaming is 'finally clear'. He said that with 40% of the total customer games expenditure, all major names are now fully aware of the power of mobile gaming.
The supremacy of mobile gaming is clearly due to the massive market of mobile phone owners, said to be 4.6 billion users by one statistics firm, compared to the much more specialist markets of console or gaming PC owners. Handheld gaming devices are also being pushed out of the way by the more functional mobiles, which are capable of playing the same games as well as functioning as phones and smart devices.
Such is the power of mobiles that some of the biggest names in the games industry — Sony, Activision Blizzard, and Nintendo — have or are planning to begin operations in mobile development.
Related Topics:
App Annie
,
Fabien Nicolas
,
IDC
,
Mobile Gaming
---