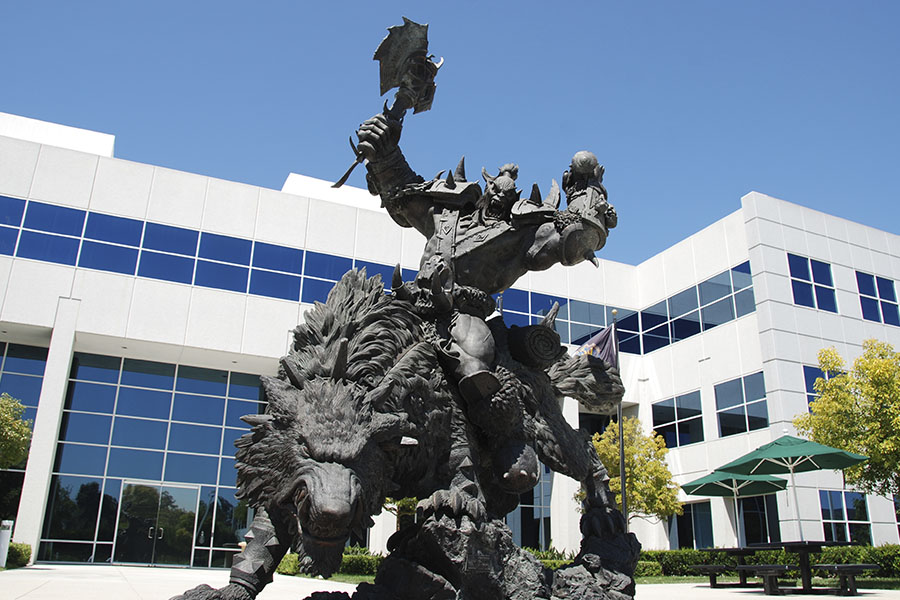 PC gaming giant Blizzard is tipped to have its eyes on the mobile market, with suggestions saying that they have "big opportunities" available to them.
In an interview with VentureBeat, Blizzard executives said that the firm are considering making moves in the mobile gaming world, and not the more likely avenue of virtual reality.
As Blizzard, most famous for the MMO superpower World of Warcraft, is celebrating their 25th anniversary this week, the company has examined their methods for the future. VentureBeat's article details some of Blizzard's main goals, which include dominating eSports, making it easier for players to create and share content, as well as making games that are easy for a broad audience to pick up and enjoy. This last goal almost certainly refers to mobile gaming.
Indeed, Blizzard's executives have a positive outlook on the possibility of bringing their famous franchises to mobile platforms. Senior vice president and co-founder Frank Pearce said many of Blizzard's franchises, like StarCraft and Overwatch, would be well suited to the platform. He said that bringing their legacy of real time strategy games to mobile would take a "conscious evaluation" of their methods.
Likewise, president and co-founder Michael Morhaime feels that there is a big opportunity ahead for Blizzard in mobile gaming. However, he is quick to note that he has not quite figured out what this opportunity is. Blizzard's games typically feature in-depth, detailed gameplay, and are often played in long stretches of time, which certainly runs contrary to the typical mobile game.
Blizzard's first entry to the mobile gaming world was Hearthstone: Heroes of Warcraft, released in 2014. They have already achieved a stellar success with Hearthstone, which has made an estimated $500 million in revenue.
Mobile gaming is one of the biggest components of the global gaming industry. Certain estimates suggest that mobile gaming will be worth one third of the games trade by 2017, with smartphone and tablet games reaping a market share worth $35.4 billion out of a total industry value of $102.9 billion. Nintendo is also expecting something of a profit renaissance in mobile gaming.
Counting all their subsidiary companies, Activision Blizzard is the second largest gaming firm in the world by revenue. A veritable gaming empire, Blizzard dominates the MMO, RTS and eSport worlds. With their wealth of hugely popular franchises, Blizzard has the potential to conquer the mobile gaming world too.
Related Topics:
Blizzard Entertainment
,
Frank Pearce
,
Hearthstone: Heroes of Warcraft
,
Michael Morhaime
,
Mobile Gaming
---