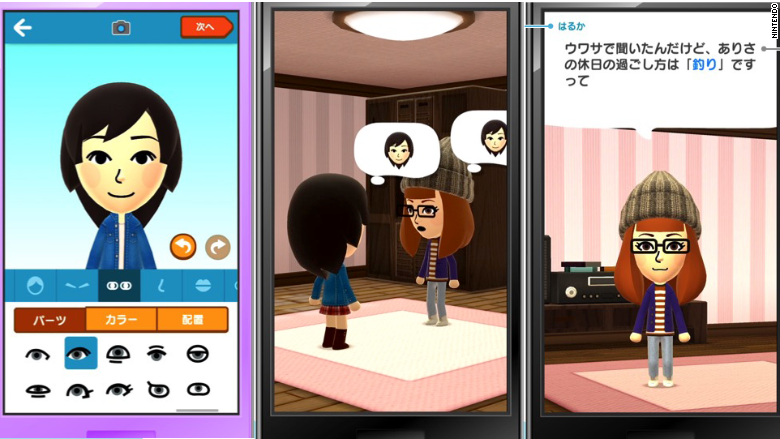 The first ever appearance of Nintendo games in the mobile gaming world is set to be a "surprise and delight", according to Nintendo-America boss Reggie Fils-Aime.
Speaking to TIME, Fils-Aime spoke on the difficulties of transferring the world-famous Nintendo experience into the mobile domain.
He spoke of a "simplistic mentality" which says that simply sticking a Mario title onto a mobile game will be a licence to print en masse. However, crafting a successful mobile game is far more intricate than just banking on the fame of Nintendo's franchises, Fils-Aime said.
Nintendo is planning to develop "new compelling experiences" that capitalise on the unique features of mobile smart devices. Their key focus of developing games in harmony with the hardware will continue in their mobile games—they do not want to simply port games that work well on a 3DS to mobile, for example. Nintendo's mobile games are set to be refined to meet the control and play styles of the mobile platform.
Reggie Fils-Aime is aware that Nintendo's new mobile games will end up feeling different to games on their own platforms. Despite this, developing meaningful and enjoyable games for mobile remains the highest priority for Nintendo's latest major project. Fils-Aime says that doing things differently is a key part of Nintendo's strategy.
Clearly Nintendo's mobile outings will be a step into the unknown for both the company themselves and their legions of fans. As previously said by industry analysts, expect the unexpected.
Nintendo's first mobile offering is to be a social networking game called Miitomo, to be released in March 2016. Five Nintendo smartphone games are planned between now and March 2017.
Related Topics:
Miitomo
,
Nintendo
,
Reggie Fils-Aime
---