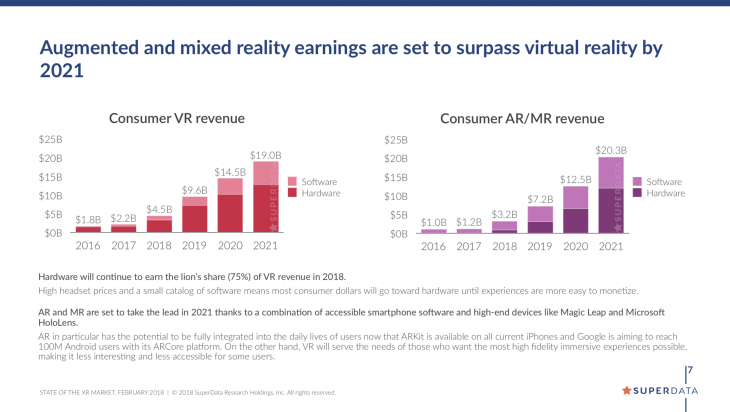 According to new research from SuperData mobile augmented reality apps will be generating more revenue than VR by the year 2021. The research suggests that they will become the driving force behind extended reality as a market, and not virtual reality technology.
By the end of 2018 mobile AR revenues are predicted to hit $2 billion. This figure, according to SuperData, will double year-on-year for the next three years to reach more than $17 billion by 2021. If this is correct then in three years the mobile AR segment will be generating more revenue than virtual reality for the first time ever.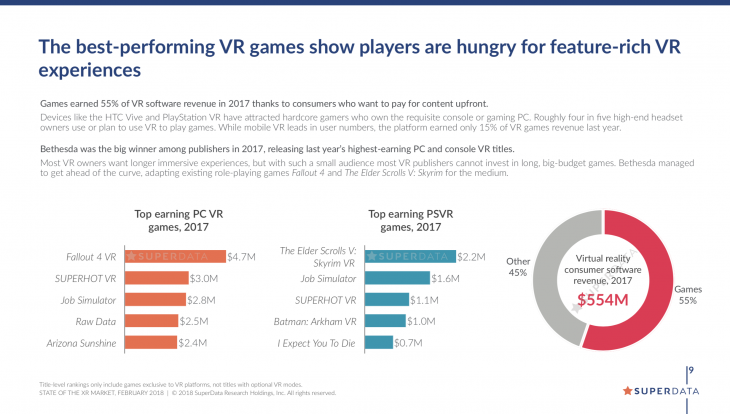 The research behind these figures shows that there are now more and more developers creating augmented reality apps. The combined user base for Apple's ARKit and Google's ARCore is now around 117 million per month. In addition there are about 3000 apps that support these users and the development kits, showing an increase in the interest in developing AR apps.
However, SuperData is keen to point out that while AR apps will eventually overtake VR in terms of revenue generated, VR will still have its strong point leading up to 2021. In fact Stephanie Llamas, Head of XR for SuperData, has stated that 2019 is going to be the year of VR, thanks in no small part to the Oculus Quest.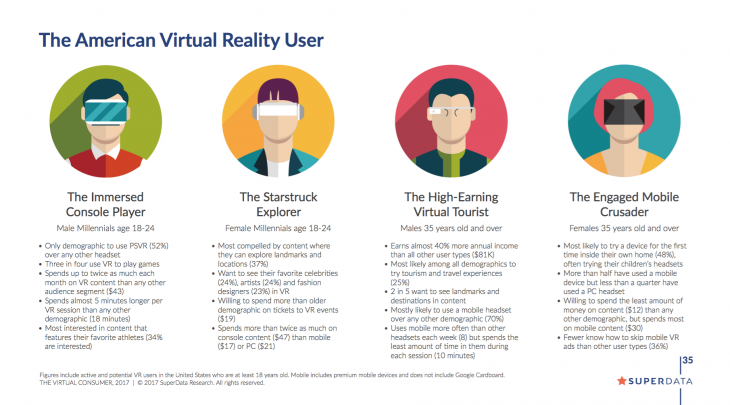 The Oculus Quest is a standalone device which will launch in 2019. The device is expected to outsell the Oculus Rift by three to one, and sell around 1 million units by 2020. Combined sales of the Oculus Rift and Quest devices is predicted to reach 2.5 million units sold worldwide by 2019.
SuperData think that the Oculus Quest has potential to bring virtual reality into the mainstream market. The device is compact and requires no wires in order to function, making it the most accessible VR device ever. SuperData also believe that sales of the Oculus Quest will lead to revenue for VR more than doubling in 2019.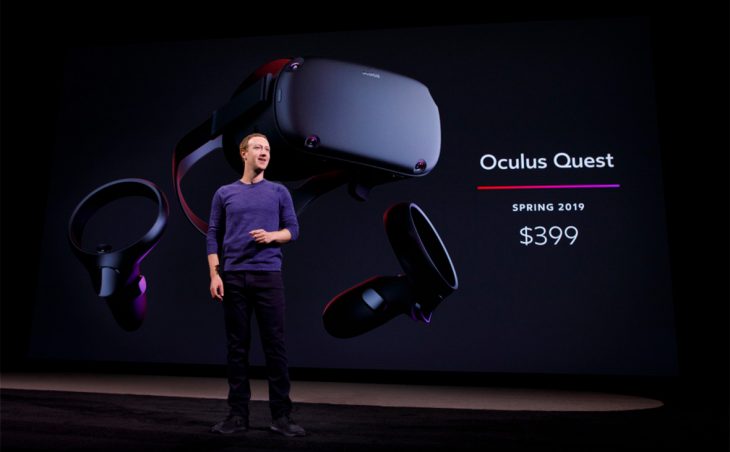 In addition to the Oculus Quest boosting the VR segment, location-based VR technology is predicted to more than double over the next three years to $854 million. These devices include VR attractions and arcade games or experiences.