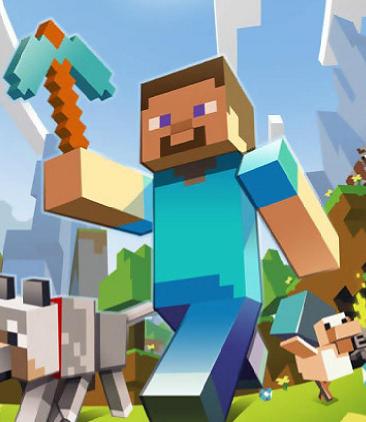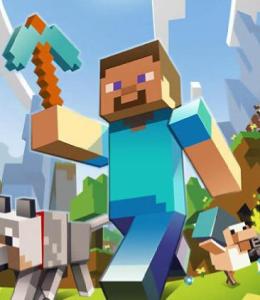 Minecraft is officially the most popular game on PC, has already sold over 54 million copies to date. On 15 September 2014, the developer of the game, the Swedish studio Mojang, has been bought by Microsoft for $2.5bn. "Minecraft is more than a great game franchise – it is an open world platform, driven by a vibrant community we care deeply about, and rich with new opportunities for that community and for Microsoft." said Microsoft's CEO Satya Nadella.
Mojang has confirmed the buyout on their website, and informed that they are 'still working a lot of this stuff out '. They also confirmed that the company's founders, Markus 'Notch' Persson, Carl Manneh, and Jakob Porsér are all leaving as a result of the buyout.
Minecraft's fans are very passionate about Minecraft and its future. Many have spent countless hours building their world, some players even made a career on that. Many fans have raised concerns if the move was right, and if the game would continue the successful expansion it saw under the management of Mojang. In any case, this was the founders decision to pass the game to somebody else's hands, as they explained, the game has become to large for them to manage it properly. When they were just starting this project, they could not even imagine the scopes and the size that it would reach. Dealing with such a large project now requires completely different set of skills from the company and its owners, which they admit they are lacking, whereas Microsoft is one of the few companies in the world that can do it very successfully. According to Mojang, that's the main reason behind this decision.
Another controversy is caused by uncertainty over other platforms. Currently it is available on PC, Xbox 360, and Sony's PS3, and soon it is planned to be release also on PS4. The big question now if Microsoft will let the game to continue on Sony platforms? Experts tend to believe that Microsoft can potentially make more money allowing Sony having Minecraft on its platforms and receiving cash on every update.
Let's hope it all goes well, as the game is really good and sells very well. We obviously like to see the game continuing its tremendous success. The game has been in top 10 of best selling video games for many weeks, and hopefully will stay there for more time.
Related Topics:
Microsoft
,
Minecraft
Related:
---