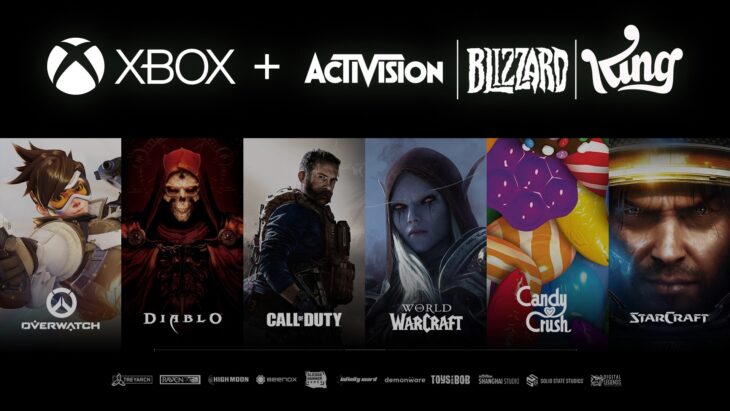 Deal likely to go ahead despite ongoing investigation
It looks like Activision Blizzard's 14-month-long acquisition saga filled with its fair share of controversy and uncertainty is finally coming to an end, as the announced merger with Microsoft is now more likely to go ahead.
The $69 billion-dollar deal first reported back in January 2022, underwent several regulatory inspections in both the U.S. and Europe, some of which are still in progress. The announcement also came at a time when Activision Blizzard was rocked by reports of internal misconduct and a damaged reputation with fans due to a mishandled release of the Call of Duty sequel and continued delays on Diablo IV.
Fast forward a year, and Diablo IV is now gearing up to be one of the most anticipated title releases of 2023. According to data from the game's beta test in March, it was revealed that more than 1 million players played the game until reaching at least level 20, a feat that takes around 15 hours to complete. Considering the beta was only available to pre-order customers only, Activision was impressed by the numbers and, as a result, has now boosted their projected sales target for the game's release in June by 20% to 18 million copies. By comparison, Diablo III sold 12 million copies during its release back in 2012.
Shortly after the news of Diablo IV's beta success, the U.K. Competition and Markets Authority also announced the results of their investigation into the merger. They concluded that there was no major threat to the gaming industry and dismissed concerns that Microsoft might withhold Activision games such as Call of Duty from the PlayStation or other platforms.
Less than a week later, the Fair-Trade Commission in Japan also determined that Microsoft's proposed takeover of Activision is doubtful to cause any serious repercussions to the marketplace as a whole. The U.K. commission is still investigating the matter of whether the acquisition will affect competition in the cloud gaming space, but many invested in the deal now see it as having a much greater chance of going ahead. Shares in Activision stock have risen more than 7% in the past couple of weeks and now sit at their highest price since the merger was first reported. Experts now see the deal as having a 60 – 70% chance of being finalized soon.
Several governing bodies such as the U.K. and European Union deal regulators still haven't come to their final decisions, while the United States Federal Trade Commission has already sued to block the deal, so nothing is final yet. A court hearing for the U.S. case is set for early August, two weeks after the final deadline of July 18th that was written and signed in the initial merger agreement. All parties involved are not expecting to have to wait that long though. The U.K. commission is predicted to announce its final verdict by April 26, while the EU regulators have scheduled its decision deadline for May 22nd. Although these rulings will no doubt heavily weigh in the Federal Trade Commission's final decision, experts believe that the odds are in Microsoft's favour, and in the end, a settlement is a more likely outcome than a block.
In all likelihood, the Microsoft deal will go ahead and it will successfully acquire the game studio under its umbrella. However, with Activision's current success, including the upcoming Diablo IV and the blockbuster success of Call of Duty: Modern Warfare 2, unlike 14 months ago, it looks like Activision could now manage just fine all by itself.