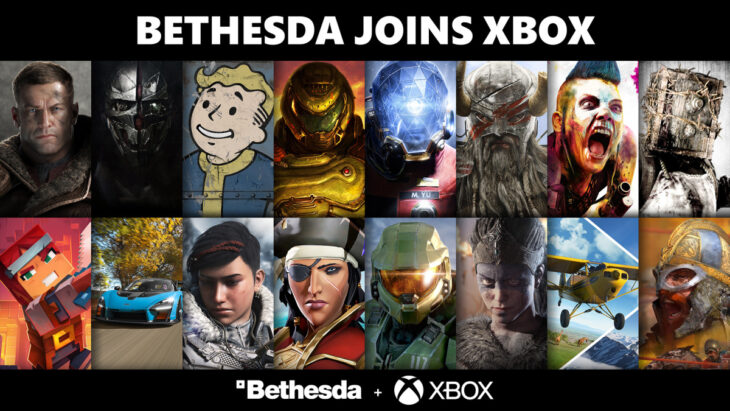 Microsoft has now completed the process of acquiring Bethesda's parent company ZeniMax for $7.5 billion. The announcement was made via an official blog post from Xbox Head Phil Spencer.
Within the announcement blog post was some news that Bethesda game fans haven't welcomed as much as the overall deal. Spencer clarified that some upcoming ZeniMax games will remain multiplatform releases. However, others will be altered to become exclusives for Microsoft's platforms.
This is, Spencer stated, the next key move in Microsoft's efforts towards adding a collection of world-class studios to their first-party roster. He said that fans should know that going forward, the best place to play Bethesda games will be Xbox, PC, and Game Pass. Adding that some upcoming Bethesda properties specifically will become Microsoft exclusives.
Spencer didn't say which games or properties will become exclusives. With The Elder Scrolls 6 and Starfield still in development, it's likely that at least one will become a Microsoft exclusive. The backlash from making The Elder Scrolls 6 exclusive would be huge, so Microsoft is more likely to start with Starfield.
Microsoft still stands a chance of offering a better experience with Bethesda games through Game Pass, even if every game is also available on PS5. All subscribers can claim those new releases for free, with no pressure to buy them for at least one month. This would draw in millions of players, many of who wouldn't even try the games until they were heavily discounted.
Since game prices are rising to the £70 mark on PS5, getting a game as part of your subscription on day one on Xbox is a far more appealing prospect.
A video presentation is planned for March 11, 2021 which will show off the new ZeniMax titles joining Game Pass this week. This could see games such as The Elder Scrolls Online, and even titles like The Evil Within, join the Game Pass roster.
Spencer ended by making it clear that despite Microsoft now owning ZeniMax, the company and its studios are still very much separate entities working under their own volition. This, more than anything, is the key point for many fans who don't want another company interfering with game development.