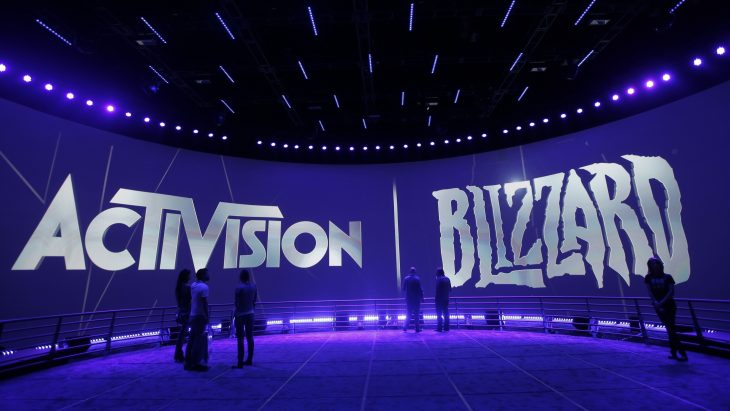 It was reported today that a law firm has filed a class action lawsuit against Activision Blizzard. The lawsuit was filed on behalf of the company's shareholders, and accuses Activision Blizzard of misleading them regarding the end of the company's partnership with Destiny developer Bungie.
The firm who filed the lawsuit against Activision Blizzard, Kuznicki Law PLLC, with the US District Court for the Central District of California, have also invited anyone who purchased shares in the company to submit their losses for the suit. In order to qualify for losses submission the shareholders must have purchased their shares between the 2nd of August 2018, and the 10th of January 2019.
The lawsuit concerns the early end of the partnership between Activision Blizzard and Bungie. The two were coming to the end of a 10 year partnership deal, but the deal was cut short earlier in 2019 when Activision Blizzard sold the publishing rights for Destiny back to Bungie. According to Kuznicki Law PLLC Activision Blizzard made materially false and/or misleading statements, and failed to disclose certain facts about the decision to shareholders.
According to Kuznicki Law PLLC Activision Blizzard should have made it clear that the termination of the partnership between themselves and Bungie was imminent, and would have a significant impact on Activision Blizzard's revenues in a negative manner. As a result the firm claim that all public statements from Activision Blizzard made regarding the matter are false and were misleading at all times.
In January another law firm, Pomerantz LLP began an investigation into Activision Blizzard and whether the senior leadership had committed fraud surrounding this same issue.
The split between Activision Blizzard and Bungie was said, by Activision Blizzard, to be due to the fact that Destiny 2 was failing to meet financial expectations. A recent SEC filing showed that $164 million in revenues from Destiny was recognised for the year ending 2018 as a result of the end of the partnership.
There was always a sense of tension between Bungie and Activision Blizzard, with the publisher seeming to want to implement monetisation in every way possible in Bungie's latest franchise. Last year Activision Blizzard said they were disappointed with Destiny 2's most recent expansion launch, while Bungie said they couldn't be happier with it, a clear foreshadowing of the events that occurred in January this year.