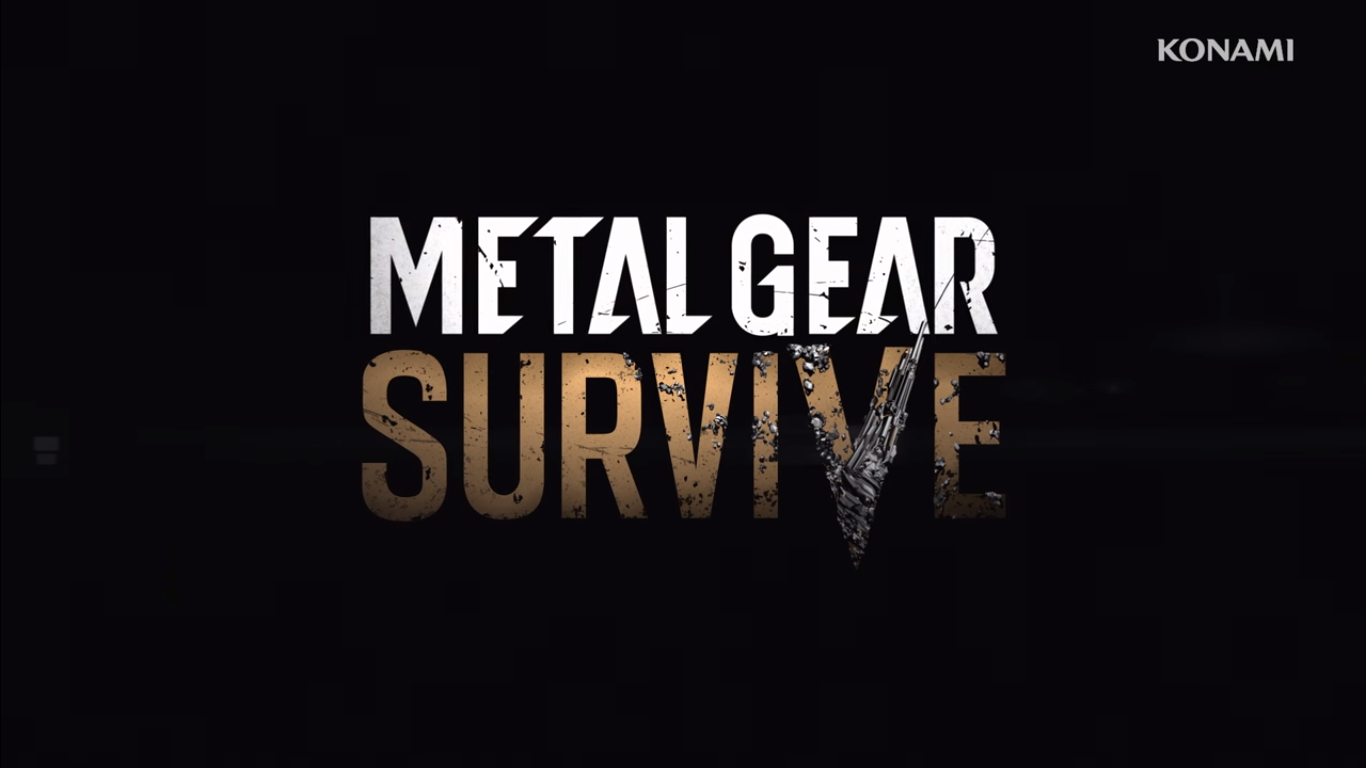 Despite losing the series' creator and creative genius, Konami has announced at their Gamescom conference that a new Metal Gear title is being developed for PS4, Xbox One and PC.
Called Metal Gear Survive, this new title marks a new period in the legendary stealth series as it will be the first to be produced without the input of Hideo Kojima. Survive will bring a new style to the Metal Gear franchise, and will play in a unique way compared to previous games.
Konami European president, Tomotada Tashiro, said that "Metal Gear Survive will offer a fresh take on the series' famed stealth elements." In addition to this, a co-op component will constitute a significant part of the game. "[Metal Gear Survive will have] a unique co-op setting that is designed for a truly engrossing multiplayer experience," he said.
The story of Survive follows directly on from the events of Metal Gear Solid V: Ground Zeroes. With somewhat of a sci-fi feel, the story will focus on surviving members of Militaires Sans Frontières who are transported into an alternate universe populated by 'crystalline zombies' and the eponymous robotic Metal Gears.
Konami has confirmed that Survive will be 'built for' four player co-op. IGN referenced a Konami fact sheet on the title, which describes it as 'survival done the Metal Gear way'. It is unclear whether this means Survive will depart from the series typical action/stealth genre gameplay, but the teaser trailer from Gamescom certainly suggests that it will be something different.
'Taking a divergent look' at the Metal Gear franchise, the official blurb to the game sounds not too dissimilar to a describe of Call of Duty's Zombies mode: 'in a struggle to stay alive on this harsh terrain filled with deadly creatures, soldiers who were previously on Motherbase now must work cooperatively in order to survive'.
The release date for Survive is expected to be in 2017.
Related Topics:
Hideo Kojima
,
Konami
,
Metal Gear Survive
,
Tomotada Tashiro
---