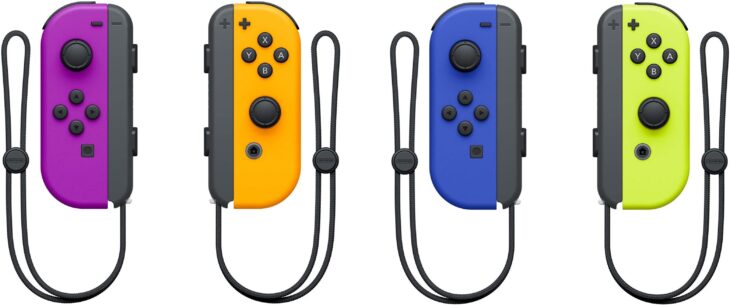 Nine European consumer rights groups have come together and launched an investigation into Joy-Con Drift, and what can be done to protect consumers.
Joy-Con Drift has been an issue since the Nintendo Switch launched in March 2017. It occurs when the pad beneath one of the joysticks rubs away at the contact underneath, causing the controller to register movement even when there is none.
Since the issue was discovered, a number of lawsuits have been leveled at Nintendo, including one from a mother and son duo for $5 million.
Despite these rather public criticisms, Nintendo has refused to recall Joy-Cons and fix the issue. Instead, the only move they have made is to make Joy-Cons slightly cheaper, and available for purchase separately instead of as a pair.
This week, the Dutch consumers' Organisation called for Switch users to report all cases of Joy-Con Drift to them. Then, they made a call with fellow organisations in France, Belgium, Italy, Greece, Portugal, Norway, Slovenia, Slovakia, and the European umbrella organisation known as BEUC.
Between the French and Belgian organisations, over 1000 complaints have already been received. Sandra Molenaar, Consumers' Association's Director, explained that this action was being taken because the Switch is being sold as a home console, but it doesn't look like it will last as long as consumers are expecting. On top of this, there are extremely limited repair options, and Nintendo is basically forcing consumers to purchase new controllers, which is an added and unexpected expense.
By bundling all the complaints from across each of the nine nations, the group hopes that Nintendo will be forced to take action. If not, then they will jointly be taking the console manufacturer to court.
After a lawsuit last year, it was reported that Nintendo dropped the charge for repairing Joy-Con Drift issues, which were being charged for up until that point. However, the company hadn't acknowledged that Joy-Con Drift was an issue at the time.
In June 2020, Nintendo's President did acknowledge the issue, and offered an apology to investors. Since the Joy-Con is the subject of a number of lawsuits, changes to the design cannot be publicly discussed. It does seem as though Nintendo is trying to improve the controllers for the future though.