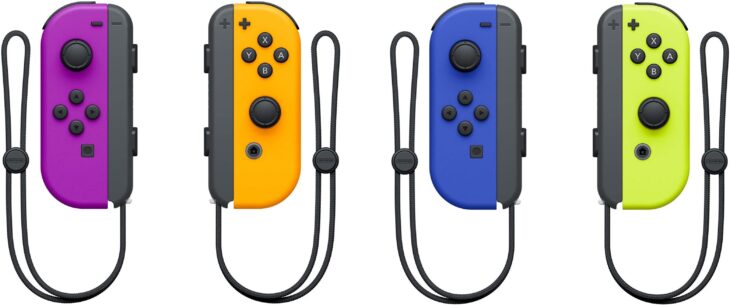 Nintendo has announced that they're cutting down the price of purchasing an individual Joy-Con in Japan. The controller will see a price drop of 17 percent, falling from 4,480 Yen ($43) to 3,740 Yen ($36).
The news comes from a notice on the Joy-Con page on Nintendo's official Japanese website. The company has explained that this change in price is going to come into effect from November 6, 2020. The site also states that the reduction will only apply to individual Joy-Cons.
So far Nintendo has not commented on whether the price change is going to affect the price of Joy-Cons anywhere else in the world.
It's interesting that Nintendo is reducing the price of individual Joy-Cons at this time. It could indicate that they're planning on launching a new type of Joy-Con soon. This would align with rumors of a Switch Pro, though those seem to have been debunked for now.
Nintendo may also be experimenting with a new price for Switch controllers in the region before rolling it out to the rest of the world. With Joy-Con drift being such a prevalent issue among Switch users, it would make sense for Nintendo to offer new individual controllers at a cheap rate. However, the company should also technically be repairing these controllers for consumers.
The most recent case against Nintendo over Joy-Con drift has seen a mother and son file a lawsuit for $5 million against the company. The pair's lawyers argue that Nintendo is knowingly selling faulty products, and should be stopped.
Joy-Cons are almost a collectors' item among Switch users. There are now quite a few different variations, and fans enjoy having multiple sets that they can chop and change as and when they want to. Joy-Con drift makes this difficult though, because once a controller starts to experience it, there's nothing you can do to fix it, unless you take the Joy-Con apart yourself.
Time will tell what Nintendo's long term strategy is with this price drop. If it is a shady move to insist that consumers with Joy-Con drift simply purchase a cheap new controller, the company may find themselves in a lot of trouble.