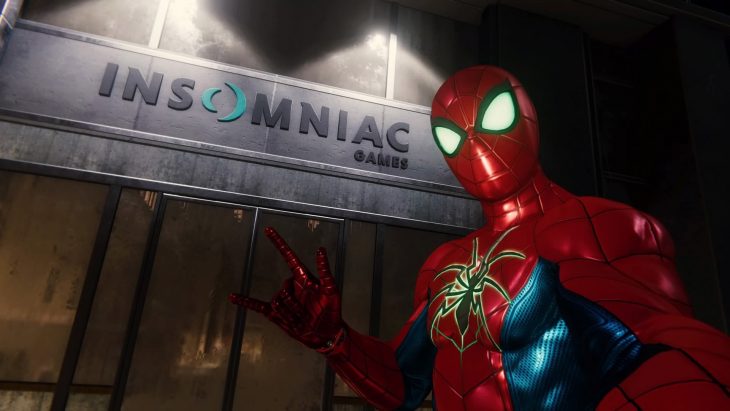 Sony has revealed the price that they paid to acquire Insomniac Games as part of the PlayStation family. The developer had been a collaborator with Sony for years, so the move made sense for both parties.
A filing made with the US Securities and Exchange Commission has revealed that the acquisition cost Sony $229 million. Most of this payment was made in cash, though some was also secured in other forms such as stock.
The deal was announced by Sony in August 2019, following the huge success of the PlayStation 4 exclusive, Marvel's Spider-Man. Insomniac Games put a huge amount of work into the game in order to avoid the pitfalls of previous studios, whose Spider-Man games have been met with middling reviews at best. At the time of the acquisition, Marvel's Spider-Man had sold over 13.2 million copies worldwide.
Sony and Insomniac Games have had a close relationship for years. The studio was founded in 1994, and only released games for PlayStation consoles for the first 18 years of business. The studio is responsible for creating franchises like Spyro the Dragon, Ratchet and Clank, and the underrated Resistance series.
In 2012 Insomniac Games expanded to offer games through Facebook with Outernauts. Since then they've grown further to explore multiple platforms including Xbox 360, Xbox One, PC, mobile, Magic Leap One, and Oculus Rift.
At the time of the acquisition, Shawn Layden, who was Sony Interactive Entertainment Worldwide Studios' Chairman at the time, explained that the deal reiterates Sony's commitment to developing world-class experiences and games exclusively for PlayStation consoles. Since then though, Sony has made it clear that they will bring certain PlayStation exclusives to PC as well.
Insomniac Games are beloved developers for a huge number of gamers, though PlayStation fans are the most prominent. Sony no doubt has the studio working on a flagship game for the Playstation 5 that is aimed at helping boost sales.
The studio's shooter series, Resistance, hasn't appeared on PlayStation 4 at all. Sony has always pushed the Killzone franchise as their main shooter series for PlayStation consoles, but with this move, it's possible that Resistance will see a return with the PlayStation 5 later this year.