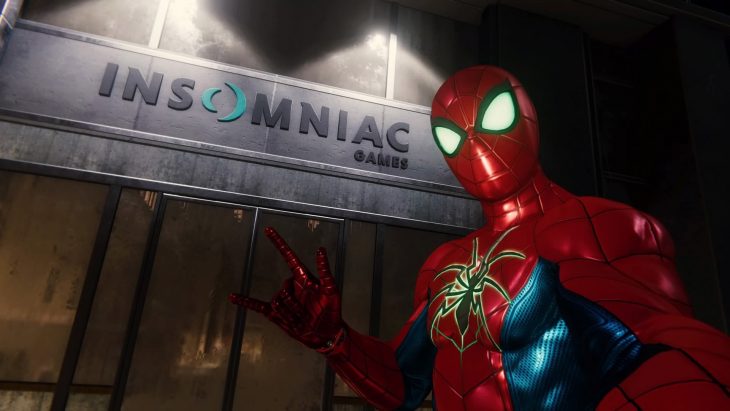 Insomniac Games, the US developers responsible for a string of hit games including 2018's Spider-Man, have been acquired by Sony.
Sony announced the acquisition on their Twitter feed during Gamescom – "Big news: Insomniac Games is joining PlayStation's Worldwide Studios! We are honored and thrilled to join forces with this legendary developer."

Sony have always enjoyed a strong relationship with Insomniac Games. The developers made their name with a series of hit platformers on Sony's first three consoles.
Spyro the Dragon (1998) is fondly remembered by many owners of the original PlayStation. Its blend of traditional platforming and innovative flying levels caught the imagination of gamers and made colourful cartoon dragon Spyro an early PlayStation icon.
Two Spyro sequels followed for the PS1 but for the PS2 and PS3 Insomniac concentrated on a new IP: Ratchet and Clank. A cartoon platformer set in a futuristic universe, Ratchet and Clank upped the ante for PlayStation platformers with a slick soundtrack, moments of genuine comedy and memorable gadgets and weapons like the Groovitron, which forced enemies to dance their way to defeat!
In 2014 Insomniac Games widened their scope and released games for additional platforms. Sunset Overdrive was a Microsoft exclusive, available for Xbox One and PC, while a trio of Android/iOS games – Fruit Fusion, Bad Dinos and Digit and Dash – saw the company dip their toes in the emerging smartphone gaming market.
Spider-Man saw the company return to their most fruitful method of business, creating Playstation-exclusive platformers. The game sold well, enjoyed a positive critical reception and may have helped the company decide that the future may be brighter if they tightened their ties with Sony.
"We've enjoyed a special relationship with PlayStation practically since our inception," said Ted Price, the founder of Insomniac Games. "Our partnership amplifies our potential."
Bringing Insomniac Games in house could also prove a shrewd move for Sony. A talented team of developers, with a proven track record of success, will join other Sony studios like Guerilla, Naughty Dog, and Media Molecule in producing games that will only be playable on Sony platforms.
PlayStation fans will eagerly await details of the first games Insomniac will produce as an in-house Sony developer.