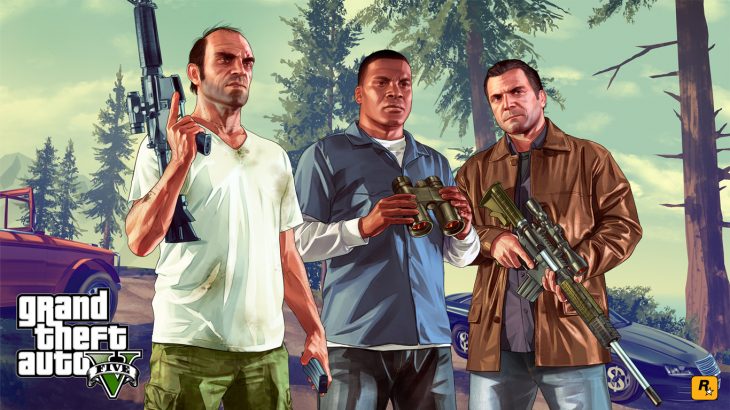 GTA series developer Rockstar Games announced that the online component of GTA 5, GTA Online, had its biggest year ever in 2017.
While Rockstar Games didn't go into the exact figures that made up GTA Online's best year ever they did say that in December 2017 more people than ever before were playing the game online. This makes December last year the biggest month ever for GTA Online since it launched in October 2013.
The rise in player numbers for December 2017 is likely to be due to the new content that Rockstar Games dropped for players over the holiday period. The Doomsday Heist is the latest expansion to GTA Online, adding a brand new heist for players to compete in with their crew or strangers. The Heist tasks players with uncovering the mysteries surrounding a secret plot that could end with the apocalypse, or just the total destruction of Los Santos.
Since October 2013 around 85 million copies of GTA 5 have been sold across Playstation 3, Xbox 360, Playstation 4, Xbox One, and now PC. Take-Two and Rockstar Games have continued to support GTA Online for this entire time with almost weekly updates that bring new content to the game in some way.
It's incredibly impressive that GTA Online has been running with such a large player base for so long, nearly five years in total. In addition to the new content that is added regularly the game's online component is a place for players from all around the world to meet up and hang out. There are crews of like-minded people who simply get together every week to show off the cars they've been working on in-game and drive them around the game world a few times.
This year Rockstar Games is set to release Red Dead Redemption 2, which will also have an online component like GTA Online. In the previous game the online component was filled with hackers who borderline ruined the experience, but after such success with GTA Online it's likely that Red Dead Redemption 2 Online will become even more popular.