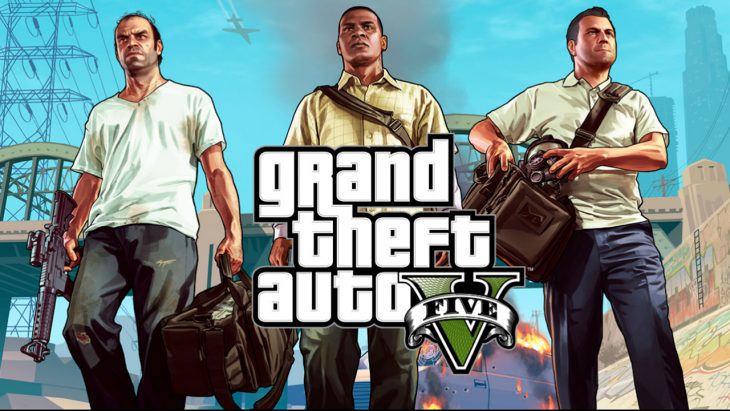 Rockstar Games' Grand Theft Auto 5 (GTA 5) has shipped 80 million copies worldwide. This news comes as no surprise as the last reported sales milestone was hit in February of this year with 75 million copies shipped. The game has been in the top selling charts in the US, Australia, New Zealand, and the UK for months.
The sales milestone of 80 million copies shipped for GTA 5 was confirmed as part of an earnings report for publisher Take-Two. During a conference call after the latest earnings report for Take-Two, CEO Strauss Zelnick spoke about how impressive this milestone was to him based on the popularity of Grand Theft Auto Online, which according to him has outperformed the company's expectations in every quarter since release. GTA Online continues to grow as more gamers begin to play it, and current players create new content for others to enjoy.
Grand Theft Auto 5 released in September 2013 for Playstation 3 and Xbox 360. The game received near-perfect reviews from all press outlets, and is still hailed as the best title in the series. Grand Theft Auto Online released the following month, allowing players time to finish the core game before moving into the expansive experience created for them to explore. This new online version of the game lets players do exactly what they want, complete missions, mess around, or take part in side missions or activities, alongside other real life players. On top of the world and story already provided for the online game, Rockstar Games have been constantly growing and adding to this world to keep players interested, whether it's through themed events for Halloween or Valentine's Day, new car packs, additional missions and heists, or new characters with activities.
GTA 5 and GTA Online released towards the end of the last console generations, but were brought to PS4 and Xbox One in November 2014. A real advantage to the game's success was the ability to move over all progress from GTA Online that had been built up on previous generation consoles. GTA 5 then finally released, after many delays, on PC the following January.
When the game came to PC it brought new features, such as a short film making mode, and the ability to be modded for brand new game modes. Today YouTubers and Twitch streamers still play new modes in GTA Online because the game is so popular and enjoyable.