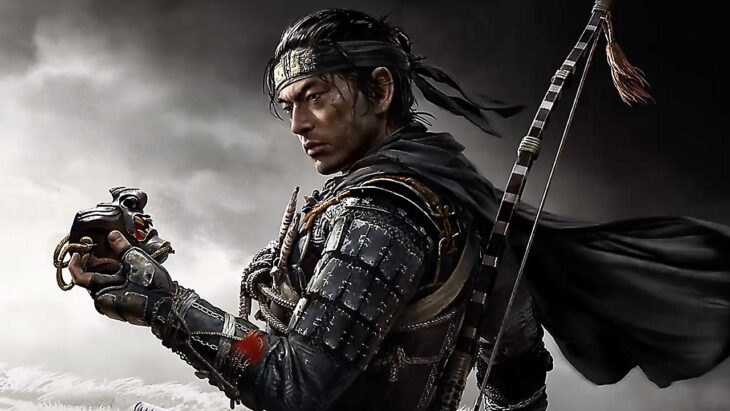 PlayStation Japan has made an announcement to customers regarding the availability of Ghost of Tsushima. This will only affect physical copies of the game, which is why the company is advising consumers to purchase the game digitally if they want a copy soon.
This news came from the official PlayStation Japan Twitter account. The tweet explained that Sucker Punch's latest game has far exceeded PlayStation Japan's expectations, leading to a possible shortage in the levels of stock.
The announcement has had to be made because more and more stores in Japan are running out of stock of the game. This is why it is currently best to get a copy of the game digitally from the PlayStation Store. This should only be a temporary issue though, since more stock is expected to come in soon.
Ghost of Tsushima is proving to be far more popular than anyone expected it to be. It's the third game from a western developer to ever receive a perfect score from Famitsu, and has been praised for its accuracy in depicting Japanese culture from the period that the game is set during.
The only other two games from western developers to receive perfect scores from Famitsu were The Elder Scrolls 5: Skyrim, and Grand Theft Auto 5, both of which have barely anything to do with Japanese culture. To top things off, Ghost of Tsushima is the first brand new IP to receive a perfect score from Famitsu, putting Sucker Punch in the same league as some incredibly distinguished developers.
While an official word on the actual sales for Ghost of Tsushima has yet to come from Sony. Considering that The Last Of Us Part 2 managed to beat Marvel's Spider-Man with physical and digital sales combined, there's a good chance that Ghost of Tsushima won't be far behind. What Sony has confirmed is that Ghost of Tsushima beat the week one sales of Days Gone.
Some reviews have criticised the game for having a lack of innovative features, yet all agree that it's one of the most stunning games on the PlayStation 4. The issue with a game coming out so late in the console lifecycle is that there is very little room for innovation. Maybe the next game from Sucker Punch, on the PlayStation 5, will innovate more.