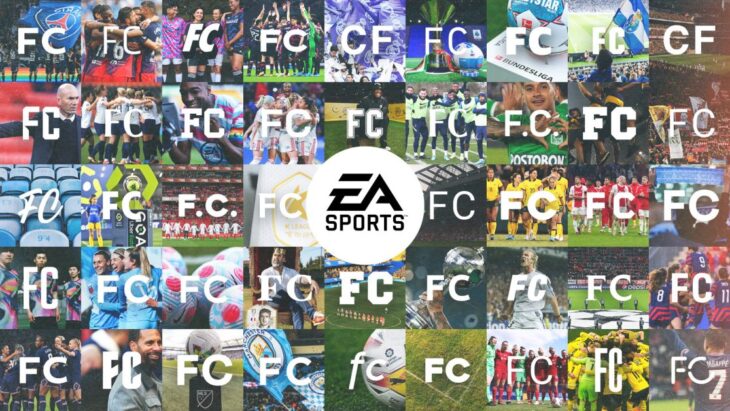 FIFA recently confirmed that it would be launching a rival game to the EA Sports FC series after FIFA 23 is released later this year.
EA announced on Tuesday that the company would start a new era in July 2023 with the launch of the EA Sports FC series following the FIFA 23 release later this year.
According to EA, the loss of the FIFA brand doesn't change that much and the same experiences, modes, tournaments, leagues, and much more will be featured in EA Sports FC thanks to more than 300 of EA's licensing deals.
FIFA released a statement saying that the split from EA will provide them with an opportunity to launch new football video games developed by third-party studios and publishers. This will provide gaming fans with more choice when it comes to football games according to the statement.
Discussions are currently in progress with leading game publishers, media companies, and investors regarding the development of a new FIFA simulation football game for 2024 which would be a direct competitor to the EA Sports FC, according to FIFA.
Several non-simulation games seem to be already in production, and one of them which they describe as a tailored gaming experience featuring the FIFA World CUP Qatar 2022 is scheduled to launch sometime in the third quarter of 2022.
FIFA president Gianni Infantino said that he could assure everyone that the only authentic real game that has the FIFA name would be the best one available for both gamers and football fans. He continued by saying that the FIFA name was the only global, original title and that the FIFA name would remain forever the best.
Gianni Infantino concluded by saying that the interactive gaming and esports sector was on a path of unrivaled growth and diversification and that FIFA's strategy was to ensure that the company could make the most of all future options and ensure a wide range of products and opportunities for gamers, fans, member associations, and partners.
In October 2021, it was revealed that EA was exploring the idea of renaming their popular games franchise stemming from the naming rights disagreement with FIFA.
New York Times published a report informing that the negotiations between FIFA and EA were stalled due to EA's willingness for more rights and FIFA allegedly demanding that EA doubles its payment for the license to $2.5 billion over the next ten years.
According to VGC, Andrew Wilson, the CEO of EA implied that the company was ready to go forward without a FIFA license during an internal meeting stating that the FIFA license was an impediment to EA's ambitions for the game franchise.