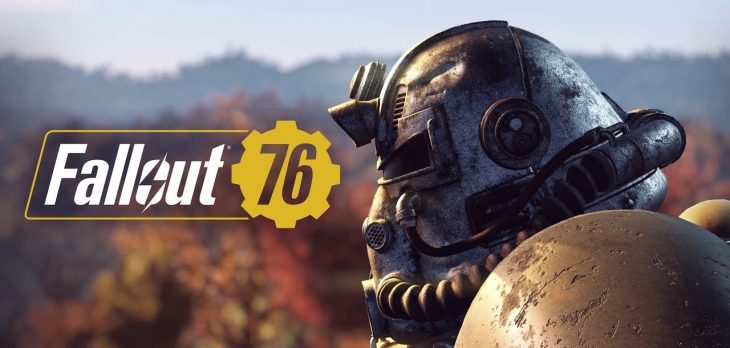 New details about the Fallout 76 Beta have been brought to light, clarifying what exactly the Beta will consist of and how players will access it. Both of these details come from the Fallout 76 Beta FAQ, which has recently been updated. A discussion of the FAQ changes is available on the Bethesda community page.
The most interesting new detail is that the Fallout 76 Beta will release for Playstation 4, Xbox One, and PC via the Bethesda.net launcher, not Steam. In fact there is no mention of the game coming to Steam at all.
While this is unexpected it's not a total shock for a Bethesda title, considering that Fallout Shelter released on Bethesda.net in 2016 and only came to Steam last year. However it is a move away from the ecosystem that many players will have their Fallout games in.
The beauty of having Fallout games on Steam is the ability to easily install mods from the community. These change the games in a number of ways, subtle and glaringly obvious, but they're far more complicated to install without the assistance of a service such as Steam. Given that Steam is the major PC sales platform it's also interesting that Bethesda wouldn't want one of their titles to launch there.
The second detail that fans are finding in the game's FAQ is the fact that the Fallout 76 Beta will include the full game release in a limited format. However Bethesda limit the Beta, whether in terms of locations or time spent in the world, is still open for debate.
Bethesda have also confirmed that any progress made during the Beta will be carried across to the main game, meaning players can pour in as many hours as they want into the Beta and pick up where they left off on launch day. This is a brilliant move for the game's community, since many players will want to feel as though their time has been useful throughout the Beta.
In other similar titles that have had Betas progress has not carried across. In Destiny 1 and 2 for example, players were required to repeat the same missions they had done in the Beta with very few changes implemented. This should help with the uptake of players who join in with the Beta, improving the end product when it launches on November 14, 2018.