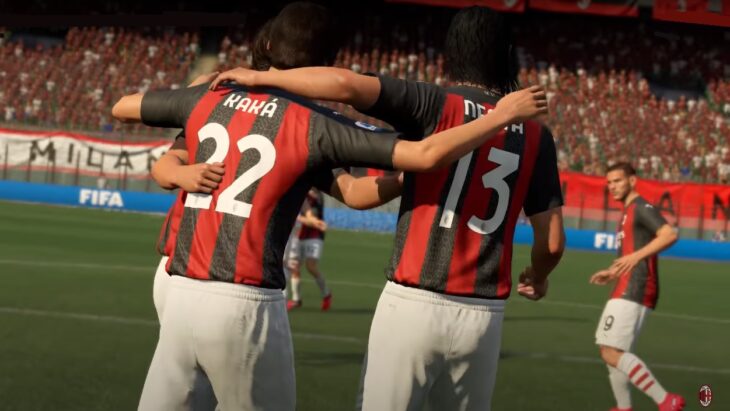 EA Sports has confirmed that they have now entered into a multi-year licensing partnership with AC and Inter Milan, the Italian football clubs. This will see both of the clubs now officially included in the FIFA series for years to come.
The publisher also revealed that both AC Milan and Inter Milan will appear in FIFA 21 when it launches later this year in October. EA Sports holds the exclusivity rights to the club's use in games, as well as each player's likeness, the kits, and their stadiums. We don't know for how long the agreement will last, but as long as nothing untoward occurs, this could be the beginning of decades of FIFA games including the teams.
Both clubs failed to renew their licenses with Konami earlier in the year. This means that neither of them will appear in the publisher's upcoming football release, eFootball PES 2021. In fact, that game is now being pushed back so that it will launch as a full release for next-generation consoles only. Instead of current-generation consoles also getting a version, eFootball PES 2020 will get a 2021 season update. That doesn't mean that the clubs won't still appear in the game under fictional names though.
EA Sports has also confirmed that its partnership with AC Roma has ended. This will see the team renamed as Roma FC, but the real world players will still be included in the fictional team.
EA's FIFA franchise has been the strongest football game on the market for the last few years. Konami continued to iterate on their formula with the PES series alongside EA's FIFA, but failed to impress.
Now Konami has rebranded their football franchise in an effort to appeal more to the eSports scene. Their game may well see its use grow in eSports, but FIFA still dominates sales charts against most other releases every year.
This move could see FIFA 21 secure its place as the most popular sporting title on the next console generation, but there is still some room for Konami to carve out a space for themselves. If the publisher continues to take their game as seriously as they are, they could well overtake FIFA, but it would take a dramatic improvement in terms of gameplay and features.